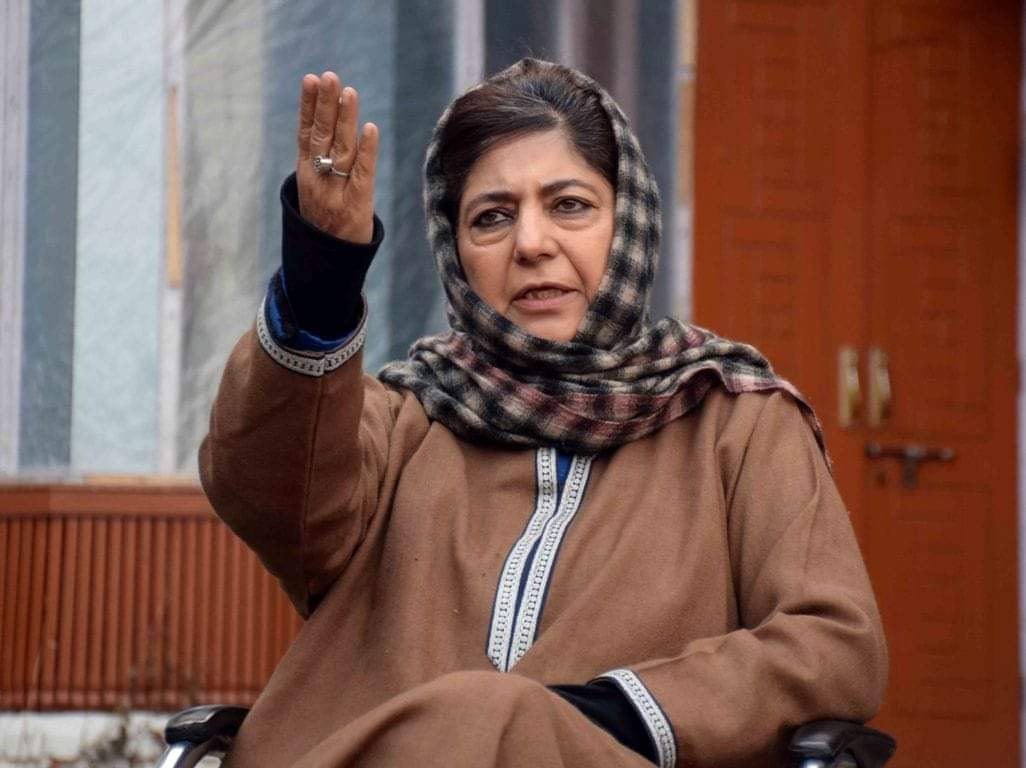 Srinagar, Apr 26 : It is very unfortunate that it took the Supreme Court three years to consider listing the pleas challenging the abrogation of Article 370, PDP president and former chief minister Mehbooba Mufti said on Tuesday.
"You won't find a day when no new law isn't being introduced in J&K and this is being done to disempower people of J&K," she told reporters in Kanelwan Bijbehara.
She alleged that land and other resources are being looted.
"We are hopeful that the Supreme Court of India will cancel all new laws brought here after 2019 and maintain the status quo on the position of J&K that was before 2019," she said.
She said that the foundation of India was laid on secularism but unfortunately the largest minority community of India – Muslims are being bulldozed, Mufti said.
"J&K had extended its hand to a secular India with an expectation that Hindus, Muslims, Sikh and Christians would live together, but nothing of that is happening. In contrast, houses are bulldozed and their livelihood is being snatched are booked and kept in jails and no law is here in the country," she said.
She said that every claim of development is a hoax on ground as BJP just wants to disempower people of J&K, snatch their rights and make them poor so that they will bow before the centre but Kashmiri people will never succumb and this won't work for a long time.
J&K is providing electricity to the entire India but Kashmir is facing power outages in the holy month of Ramadan, she said adding that she was stopped by people on the way who are facing problems due to power and water crisis. kno