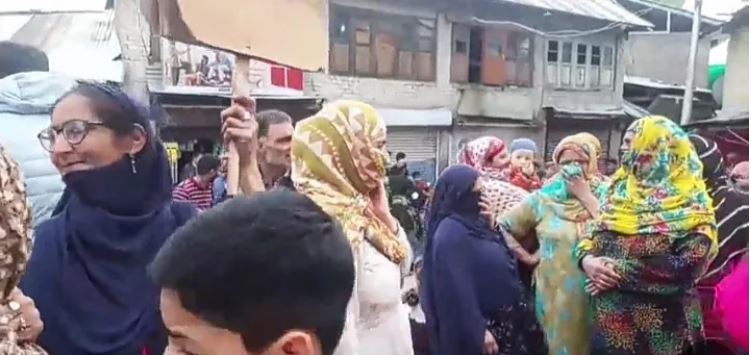 Srinagar, Apr 20: Scores of men and women staged a protest in Chanapora uptown area of Srinagar on Wednesday against the installation of smart electric meters in their area.
The protesting women blocked the road and raised the slogans against the Power Development Department (PDD) and the installation of the smart meters, which as per them were to be installed in the area by the department.
Protesters warned that if the government didn't take its decision back, then every resident of the area would come on the road to protest against the decision.
The protesters  said, "We hardly earn Rs 150 to 200 per day, how can we afford electricity bills after privatization."
"Only lower middle class reside in this area. The government must rethink before putting one more burden on us," they said.
The protesters also said that the Covid-19 pandemic and uncertain situation in Kashmir had affected the life of a common man who isn't in a condition to bear the extra brunt.
The protesters, mainly women, appealed to Lieutenant Governor Manoj Sinha and Deputy Commissioner Srinagar to remove the newly installed smart electric meters decision in the area as the locality cannot afford the high tariff. kdc