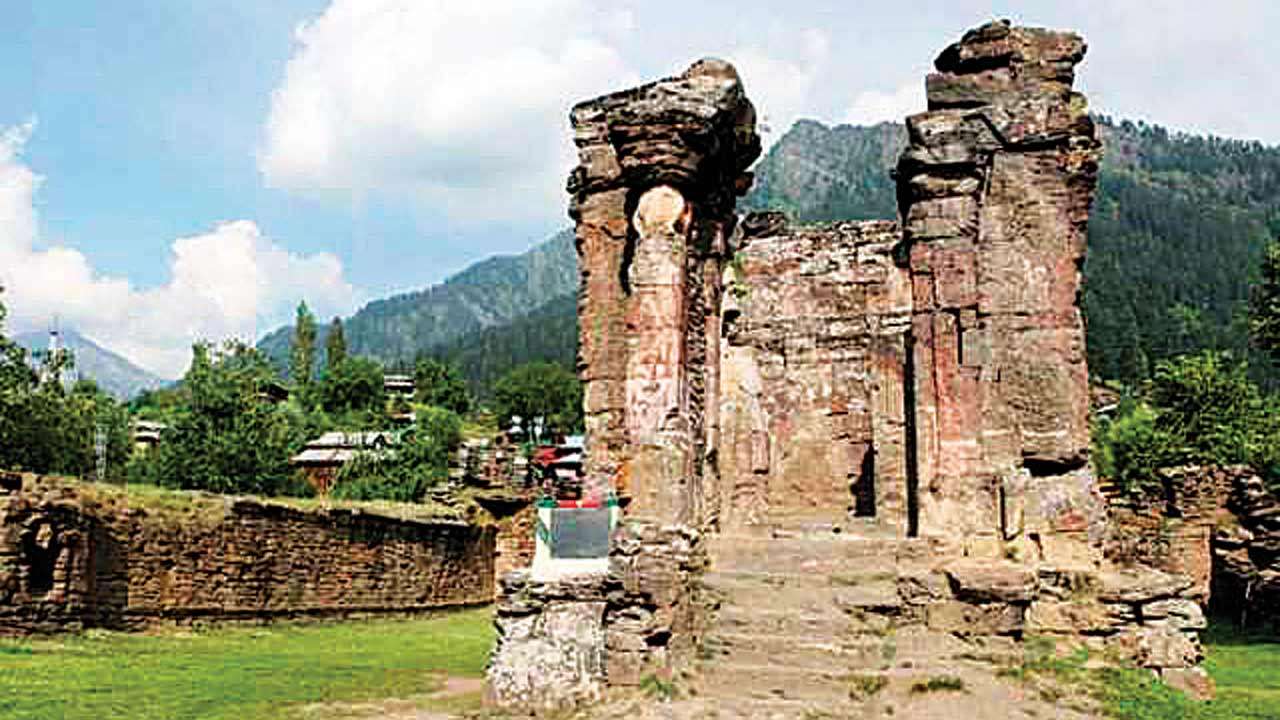 Srinagar, Apr 06: Muslim villagers along the Line of Control (LOC) in Teethwal village of Kupwara district have handed over the land of Sharda Peeth base camp to Hindus after 75 years.
The Sharda Peeth has been once a revered seat of learning for Hindus and Buddhists before the partition in 1947.
Sharda Peeth, a Kashmiri name of Goddess Saraswati which is now in Sharda district of Pakistan Administered Kashmir, however, its base camp lies in the Teethwal village of Kupwara district over 300 km's from Pakistan Administered Kashmir.
There used to be annual pilgrimage and the last pilgrimage was held in 1948 by Guru Swami Nand Lal Ji, a Kashmiri saint. Since then the Kashmiri Pandits have been struggling for the re-opening of pilgrimage to Sharda Peeth in Pakistan Administered Kashmir (PaK).
According to hindu faith, not only a temple but Sharda Peeth is considered as one of the worlds oldest and ancient universities and is believed to be a pilgrimage site for the followers of Buddhism, but Adhi Shankaracharya gave a new birth to Hinduism there.
Zameer Ahmad, Lumberdar of Teetwal village said prior to 1947, a small Gurudwara and Dharamshala existed at LoC which served as a base camp for Sharda yatris.
"We have heard from our forefathers that Teethwal happened to be the business center before the partition and Sikhs had big buisness here. The Muslims and Hindus would live like brothers but unfortunately the partition influenced the communities."
He said that there was brotherhood between Hindus and Muslims but when tribal (Qabalis) came, they didn't only destroy Dharamshala and Temple but properties of Muslims as well.
"When the tribals destroyed this basecamp, it was lying deserted since then and we kept it as it is because we believe it was not piece of land but trust of Hindu community and we kept alive," Abdul Satar a local said.
In September 2021, when Hindus came for annual pilgrimage, the land was handed over to them after more than seventy years.
Ravinder Pandita, head and founder of Save Sharda Committee Kashmir said that they strive to make Sharda temple and Sharda Research Center emerge as an international hub and want to see it on a religious, cultural and historical scene.
He said that one of its objectives is to improve the economic status of the region, which has been left since 1947, and to become a source of peace and understanding between India and Pakistan. kns