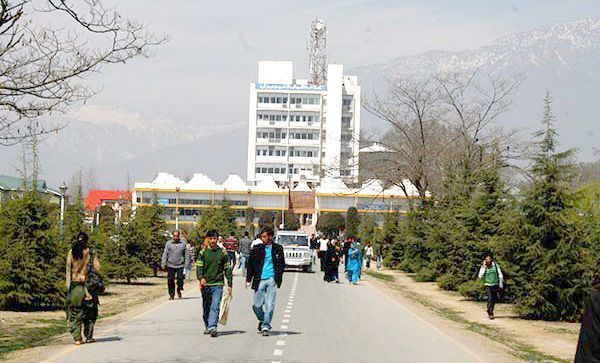 Srinagar, Mar 31: A peace education programme for students and research scholars concluded at the University of Kashmir on Thursday.
The 11-day programme was organised by The Prem Rawat Foundation, Los Angeles, USA in collaboration with Shah-i-Hamadan Institute of Islamic Studies (SHIIS) and Sheikh ul-Aalam Centre for Multidisciplinary Studies (SACMS)
In his presidential address, Prof M Yusuf Ganai, Dean, School of Social Sciences, who was chief guest on the occassion, highlighted the role that Sufis and Reshis of Kashmir played in the development and promotion of composite culture and how they represented a tolerant ideology and compassionate culture.
In his welcome address, Prof G N Khaki, Head SHIIS emphasised on the need to promote mutual peace and harmony.
Prof Manzoor Ahmad Bhat, Former Head SHIIS presented a report of the programme and its various themes.
"Such programmes are part of the multidisciplinary approach that is highly stressed in the National Education Policy-2020," he said.
In her remarks as special guest, Poonam Sherawat, Facilitator, The Prem Rawat Foundation, stressed on the significance of various aspects of peace, inner strength, and hope. She also applauded the people of Kashmir for their hospitality and love for peace.
A book authored by Prem Rawat entitled "Hear Yourself" and three other books were released on the occasion and gifted to all the participants.
Earlier, Dr Shahnawaz Shah, Assistant Professor, Department of Persian, KU, recited verses of holy Quran.
The programme was attended by more than 200 participants in online and offline modes.
Dr Muhammad Ilham, Faculty, SACMS, KU conducted proceedings of the event while the vote of thanks was presented by Dr Nasir Nabi, Assistant Professor, SHIIS, KU.