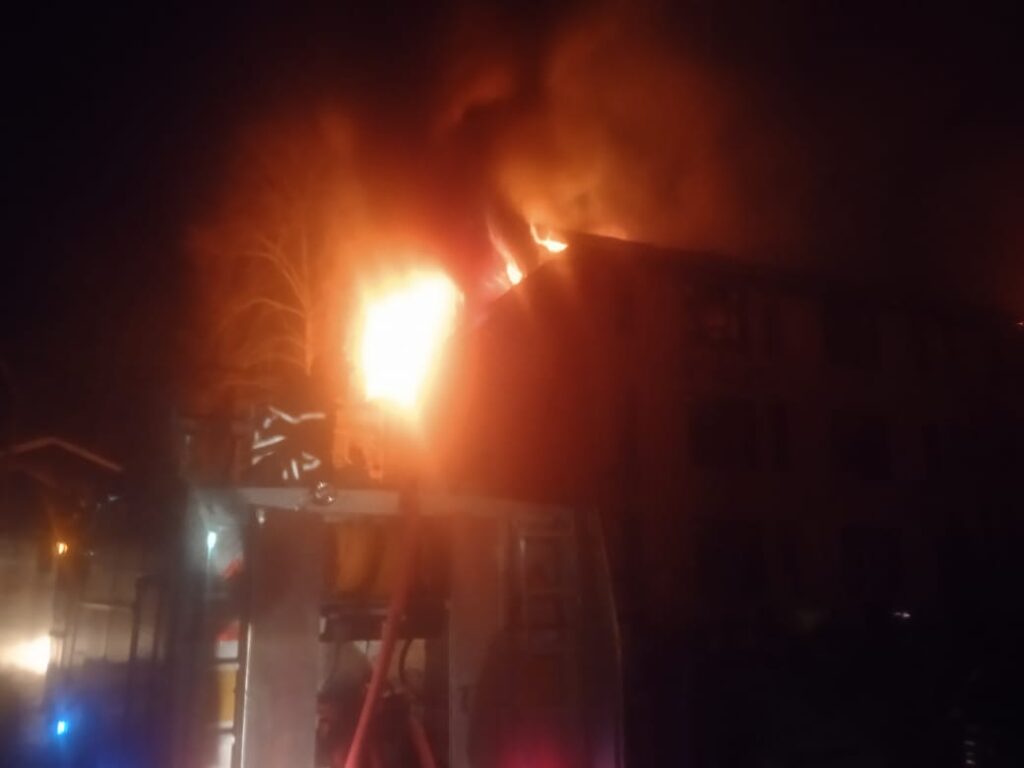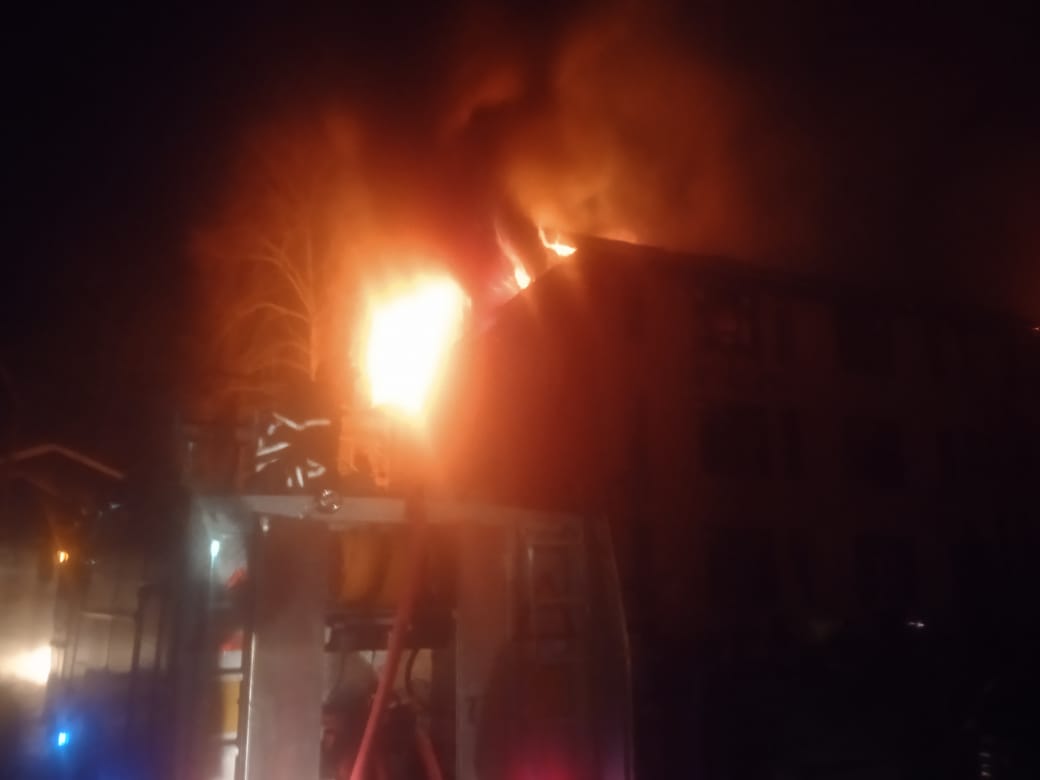 Srinagar, Mar 29: A devastating fire in the middle of the night gutted at least 15 wholesale shops, in the Gadyar Bazar Zainakadal area of Srinagar falling under the jurisdiction of Police Post Urdu Bazar.
The victims  said that the fire broke out in one of the shops in the area at around 1 am and in no time engulfed the nearby shops.
They said 8 shops were completely gutted while 7 other shops suffered partial damages.
In absence of any fire station in M.R Gunj, fire tenders from different units rushed to the spot and battled hard for nearly three hours to bring the inferno under control. The shops gutted in the fire include a cloth house, hosiery, and cosmetics.
"We are really indebted to Fire and Emergency Services and the local police. Fortunately, the Gadyari Mosque, adjacent to these shops was not hit. Fire-fighters worked hard while the whole deployment from MR Gunj Police Station and Urdu Bazar Police Post was on the spot. Munshi Fayaz Ahmed from the Police Post spent the whole night on the spot to assist firefighters," the victims said adding that no civil official visited the spot so for.
Some of the shop owners who suffered heavy losses were identified as Abdul Majeed Chandra, Fayaz Ahmed Mahajan, Majid Ashraf Khaki, Yafaz Shah, Ubaid Ahmed Gagroo, Muzafar Ahmed Gagroo, Latif Ahmed Bisati and Mehrajuddin.
The affected traders alleged that the inordinate delay in the construction of Maharaj Gunj Fire Station is taking a heavy toll on people living in congested areas of Downtown Srinagar. They demanded the setting up of Fire Station at Maharaj Gunj on priority.
"We are without any fire station for the last over seven years. There used to be a permanent fire station but the building was declared unsafe and subsequently, it was closed down. The land has already been identified around Maharaj Gunj for constructing the new fire station. But work on it has not been started," the affected shopkeepers said and appealed to the government to set up the fire station as early as possible. knt