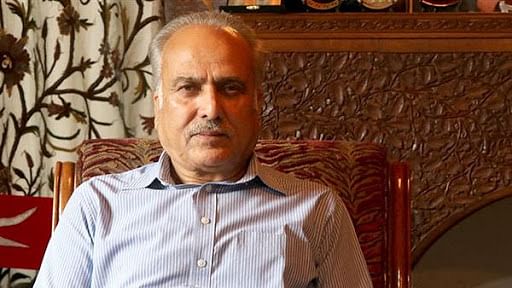 Srinagar, Mar 28: The Jammu and Kashmir National Conference Member of Parliament from Anantnag Hasnain Masoodi on Monday called for rolling out a comprehensive policy and programme for the emancipation of the tribal population of J&K.
Speaking on the Bill for considering and passing the constitutional (Schedule Tribe) order amendment Bill -2022, Masoodi welcomed new additions to the schedule tribe list, saying that such measures are welcome but merely having the tribes enlisted in the ST category won't help. "The entire process has been reduced to just a formality now. It has been used as a political tool," he said.
Drawing the attention of the house towards the plight of tribal population of Jammu and Kashmir, he said the communities are eking out their humble living from pastoralism. "Our Gujjar and Bakarwal brothers, who undertake trans-himalayan migrations on a yearly basis, have been living a life of neglect. The schools meant for them only work for a few months. Teachers engaged for such seasonal schools are still awaiting their regularisation. These tribes when travelling from Jammu to Kashmir through high altitude terrains are completely relegated to their fate," he said.
Calling for comprehensive development policies and programmes for the tribal people in JK, he said, "Far from catering to their development needs, the JK administration is snatching roofs from their heads. The benefits of Ujwala scheme and other welfare schemes are yet to reach our tribal brothers in JK. The government has been making much ado about giving forest rights to our brothers but when it comes to implementation of forests rights act in JK, the government is quite barefaced about it."
He also rued the less budgetary allocation for the concerned tribal ministry at centre and JK tribal department respectively. He implored the need of stemming out malnutrition, unemployment, underdevelopment, poverty and economic backwardness from the tribal of Jammu and Kashmir through a holistic policy framework that aims to change their living standard.