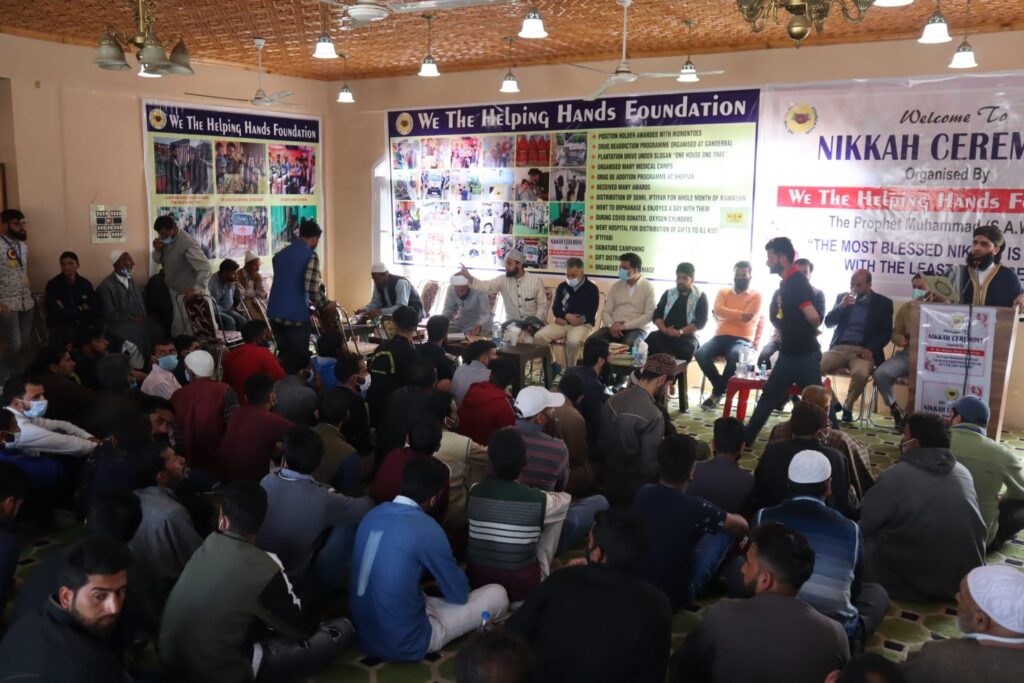 Srinagar, Mar 23: At least 31 couples tied a knot on Wednesday in a simple mass marriage function held at Babademb area of Srinagar City.
The couples from different districts tied the knot in a mass marriage function, organised by 'The Helping Hand's foundation, a local NGO.
President of NGO, 'Helping Hands foundation', Umer Ahmad said that "as per the latest survey held in J&K, almost 35000 females and 45000 males are overage now but as per our survey, almost 75000 males are now overage, who can't afford marriage because of unemployment and financial issues."
He further said that this year they have a set target of 150 mass marriages after two months. He added that they get donations through social media by putting a list of goods needed for marriages.
"I have visited many world countries, but I am proud to say that Kashmiris always remain at the forefront to help the destitute and poor," he said.
For the mass marriage, he said that the couples register themselves with the organization and after verifying their credentials and other details; the council starts arrangements for their marriage.
The NGO is providing everything for the bride and grooms excluding the jewellery.
Notably, earlier in January, the NGO held a mass marriage function in which 20 couples tied the knot.
"I request all the people to take part in the mass marriages so that the poor people could heave a sigh of relief," Umer said.