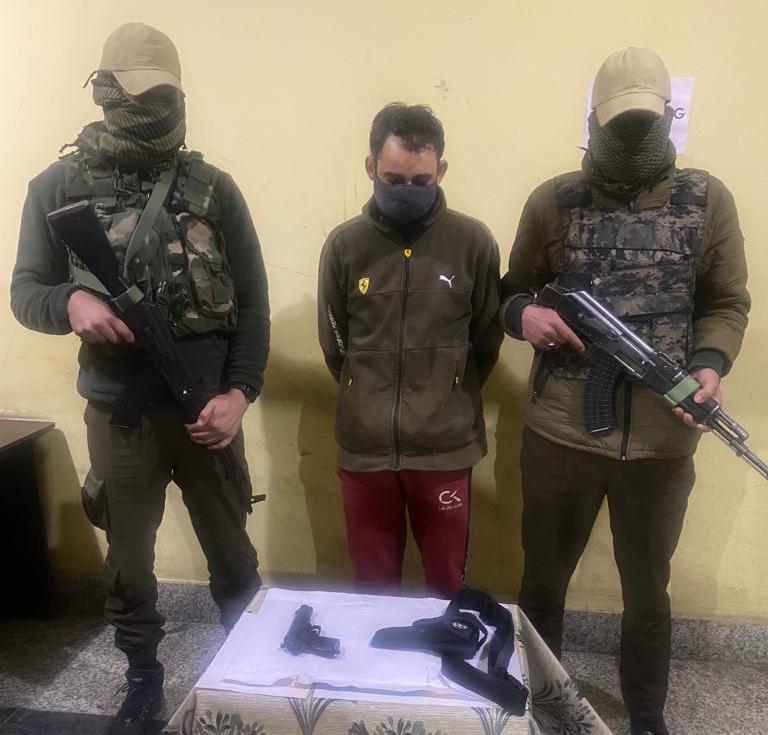 Srinagar, Mar 8: Police on Tuesday arrested an extortionist along with small weapon here, officials said.
"On receipt of a specific information about extortion activities in the general area of Srinagar, one extortionist namely Muzaffer Ahmad Rather of Laloo Sheeshgaribagh Humhama Budgam was arrested with a small weapon from Shergarhi in Srinagar at about 5:30 P.M," a police officer said
"(Muzaffer) was extorting money from persons by instilling fear in them due to possession of this small weapon with him," the officer said. Police have registered a case (FIR no 31/2022)at Police Station Shergarhi under relevant sections of IPC and Arms act, the officer said.