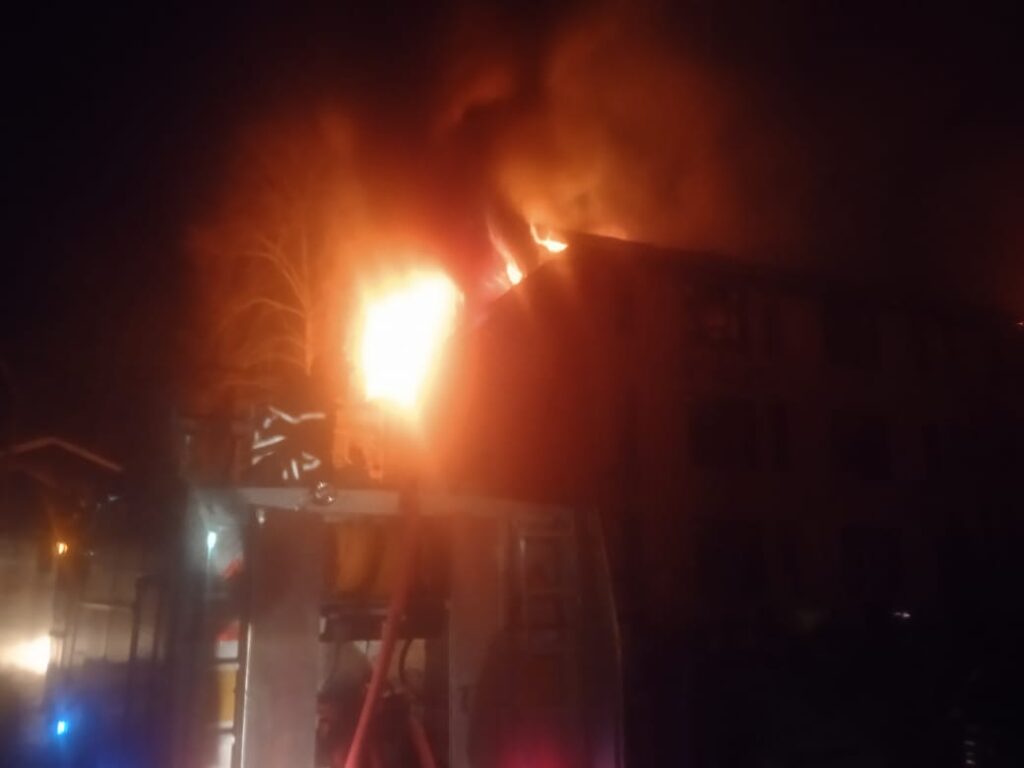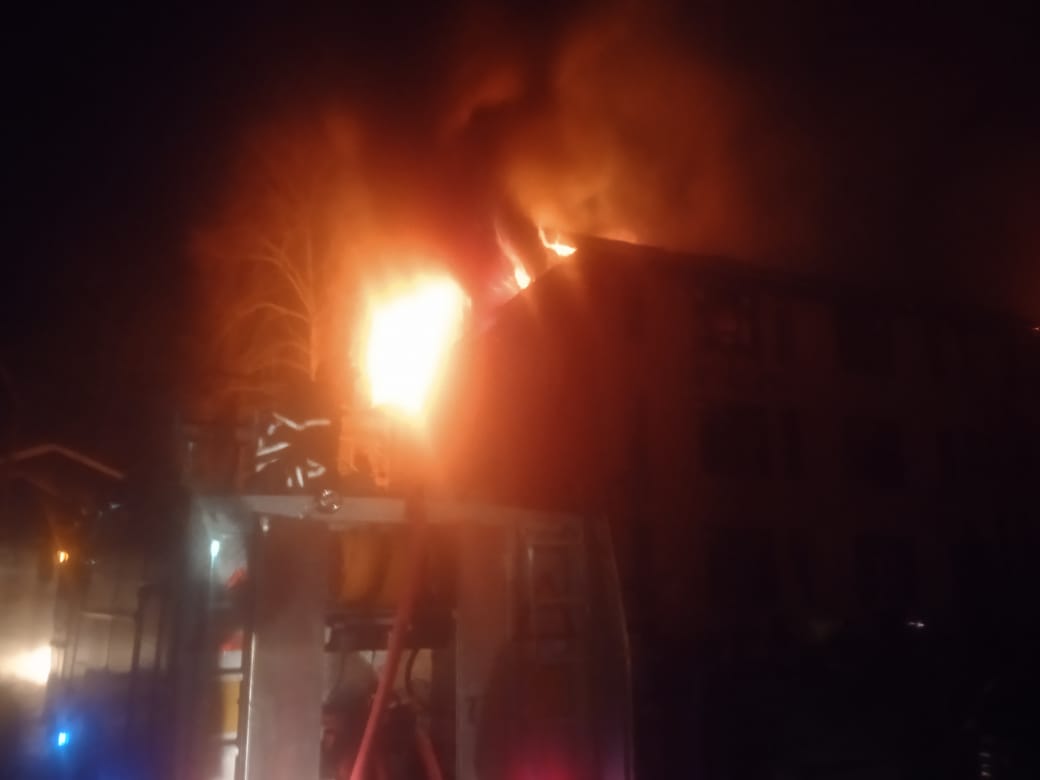 Srinagar, Mar 4: Patients were evacuated to safer places after flames emanated from the Emergency Theater at Bone and Joint Hospital Barzulla here in Srinagar.
A hospital employee said that the fire started from the Emergency Theater possibly due to the short circuit.
He said it engulfed other parts quickly, much chaos to the patients and attendants.
Patients and attendants were seen running from the hospital while employees and others evacuated the badly fractured patients to safer places.
Fire tenders were on the job when this report was being filed. knt