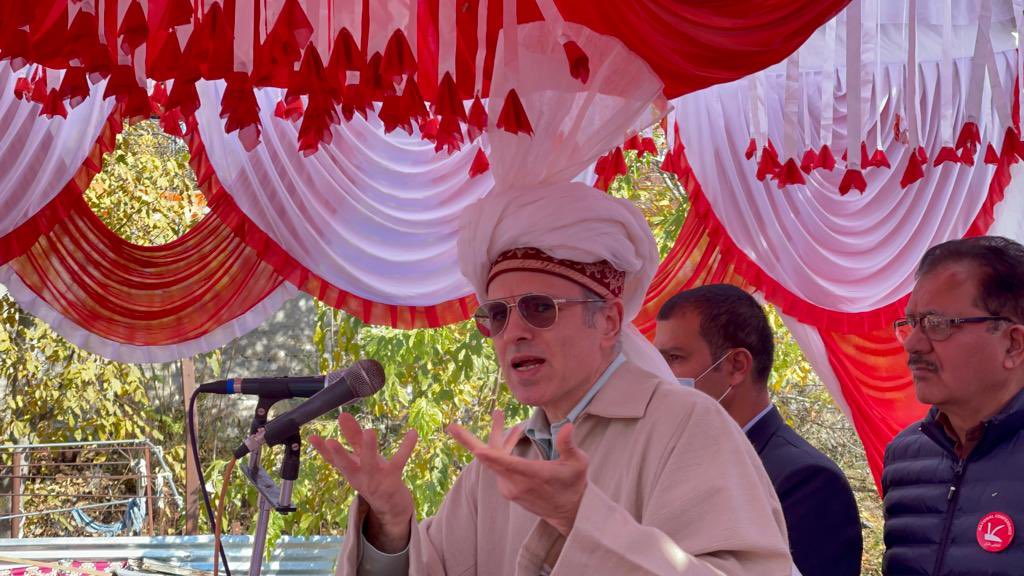 Srinagar, Feb 28:  National Conference (NC) vice president and former Chief Minister Omar Abdullah on Monday visited Srinagar acid victim who is presently undergoing treatment at a hospital in Chennai.
In a series of tweets, Omar said that the girl was bravely responding to treatment even as he expressed gratitude to surgeons, doctors and staff at Sankara Nethralaya Hospital for the care they are taking.
"Was in Chennai for an official function. Took the opportunity to visit the girl from Srinagar who was attacked by acid recently. Met her family along with the TN Health Minister who accompanied me to the hospital," Omar said in a tweet as per GNS.
"It was good to see the girl & to see she is bravely responding to treatment. The TN health minister Jb M. Subramanian met her family as well & assured them of all possible help.I'm grateful to the surgeons, doctors &staff at Sankara Nethralaya Hospital for the care they are taking," he added.
Last week, police filed two separate chargesheets against three people, including a juvenile, for the acid attack on the 24-year-old woman at Hawal in old city on February 1.
One of the chargesheets running on 1000 pages was filed against main accused Sajid Altaf Rather of Buchwara Dalgate and other, Mohammad Saleem Kumar of Mehjoornagar, before Chief Judicial Magistrate while other was filed against the minor before the Juvenile Justice Board with an additional application that he be treated as an adult under the amended Juvenile Justice (Care and Protection of Children) Act, whereby youngsters in the age group of 16-18 can be tried under Indian Penal Code (IPC) if they are accused of heinous crimes.