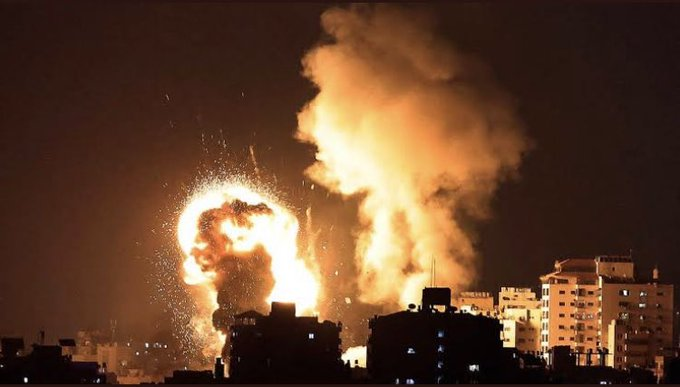 Srinagar, Feb 25: As Russia's military operation continues in Ukraine, Kashmiri students stranded in the country and their families in Kashmir are pleading with the government to bring their wards back home safely.
A Kashmiri student stranded in Ukraine said that there is uncertainty everywhere in the country since Russia started attacking and nobody knows what is going to happen.
He said that the "situation is not good here and there are reports that Russia will invade Ukraine within a few days so everyone feels insecure here."
He added: "They just want to return back at an earliest and have packed everything and are looking for every option to return back."
The student said that there are several Kashmiri students in the area who all are pursuing MBBS and authorities must make arrangements to bring them back.
"Everyone is in panic here and people have started leaving the capital and moving to other places in the country. With the closure of airspace, nobody is able to leave the country," said another student from Kashmir stuck in the capital, Kyiv.
He said that they are trying to hire a charter to fly home and are in contact with the embassy to facilitate their return home.
The family of Danish Rasool from Srinagar who is also pursuing MBBS in Ukraine said that since last evening they were unable to contact their son.
The families of the other stranded students have also requested authorities to take immediate steps to ensure the safe passage of their wards in Ukraine.
Meanwhile, the Indian embassy, in an advisory, has requested all citizens trapped there to remain strong and every possible way out is being traced to evacuate all.
"In this difficult situation, the embassy of India requests Indians to continue to remain strong, safe and alert. The embassy is also working round the clock to support the Indian community in Ukraine." reads the advisory
"The Government of India and the Embassy of India are working to establish evacuation routes from Romania and Hungary. At present, teams are getting in place at the checkpoints of Chop-Zahony, Hungarian Border near Uzhhorod PORUBNE-SIRET and Romanian Border near Chernivtsi," it reads.
"Indian nationals, especially students living closest to the above border checkpoints are being advised to depart first in an organized manner. in coordination with teams from the Ministry of External Affairs to actualize this option. Once above routes are operational, Indian nationals travelling by their own arrangements for transport would be advised to proceed to above border checkpoints, and remain in touch with the Helpline Numbers set up at respective check points for facilitation through the border. Numbers would be shared once the control rooms are established." it adds.
It further adds: "Students are advised to remain in touch with student contractors, for orderly movement and they must Carry passport, cash preferably in USD for any emergency expenses, and other essentials, COVID-19 double vaccination certificate, if available and print out Indian flag and paste prominently on vehicles and buses while travelling."kno