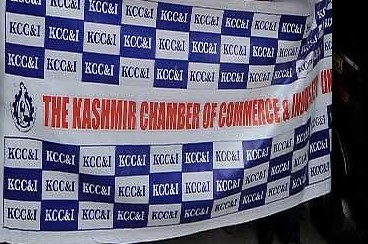 Srinagar, Feb 10: The Kashmir Chamber of Commerce and Industry (KCCI) Thursday welcomed the step of UT Government, under Lieutenant Governor Manoj Sinha, for introducing Geographical Indication (GI) to famed Hand-knotted Kashmiri Carpets.
"The QR code based mechanism, first of its kind in the country, for certification & labelling can help in checking the cheating and misbranding that has badly dented the Carpet Industry in Kashmir", remarked the KCC&I spokesperson in a statement.
"Principal Secretary Industries & Commerce Mr. Ranjan Prakash & Director Industries Jammu , Ms. Anoo Malhotra, Director Industries and Commerce, Director Handicrafts & Handloom Mr. Mehmood Shah, President, KCC&I, Sheikh Ashiq Ahmad, Director IICT, Mr. Zubair Ahmad , Chairman CEPC, Representative's Meeras and NIFT were there on the occasion", reads a statement.
Sheikh Ashiq Ahmad, President, KCC&I, as per statement, said that GI tagging for Kashmir Hand-made Carpets also increases exports of Kashmiri Handicrafts which are declining due to various reasons from the last 3- 4 years.
"This GI tagging also restores customer's confidence, bedsides protecting authenticity of artisans. Stake Holders requested administration that maximum grants should be sanctioned to the Department for this QR code based mechanism so that we can compete with the international market."
"The GI for Kashmir hand-knotted Carpets will capture vital parameters of the Carpet viz GI user, manufacturers, Artisans, Knots per square inch, the material used etc. Indian Institute of Carpet & Technology (IICT) and MEERAS will do the necessary tagging under the ages of Handicraft and Handloom Department", the statement reads.
On this occasion LG Manoj Sinha also assured that administration will soon start working on Mega Carpet Village in Kashmir.
Sinha also facilitated UT Awardees of Handicraft & Handloom of Jammu & Kashmir, President Sheikh Ashiq Ahmad congratulated all the artisans for their contribution towards the Handicraft industry.