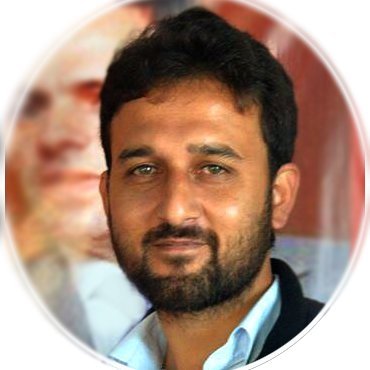 Srinagar, Feb 5, KNT: National Conference on Saturday summarily rejected the Draft Working Paper of Delimitation Commission stating that the way Delimitation Commission (DC) has re-drawn boundaries is shocking.
National Conference Provincial Spokesperson Imran Nabi Dar told reporters that the party as an associate member of the DC summarily rejects the Draft Working Proposal. He said the party will come up with a detailed response after studying the report at length.
"So for we feel that our recommendations have been rejected by the DC. We don't know what the Government of India is up to and what it wants from Kashmir or trying to do in Jammu and Kashmir," Dar said.
He said the way boundaries have been re-drawn is shocking. "Kashmir is being treated differently. New laws are being implemented against the violation of the Supreme Court. Jammu and Kashmir Re-Organization Act-the parent Act already stands challenged by the Supreme Court of India and yet new laws are being implemented," he said.
Dar said that the National Conference being the Associate Member of the DC, had made some recommendations when the First Draft of the DC had surfaced, but unfortunately those recommendations have been rejected. "There is a contradiction in words and deeds of the Delimitation Commission," he said.
The National Conference Provincial Spokesperson said that the Government of India needs to come out clear about what they want to do with Kashmir. "Right now we don't know what the Government of India wants to do with Jammu and Kashmir," he said adding that J&K is being treated quite differently.
Though Dar said that they will come up with a response once go through the Working Paper, sources said that the Delimitation Commission has proposed major changes in the assembly constituencies.
As for the Delimitation Commission Draft Working Paper, Chanapora which is part of Amira Kadal Assembly Segment is the new constituency comprising the whole Chanpora tehsil in Srinagar district.
Similarly, Sangrama Assembly Constituency in North Kashmir's Baramulla has ceased to exist and will now be part of new Tangmarg Constituency. Hom Shali Bug constituency in Kulgam has also been eliminated.
Tangmarg and Kunzar are the two new constituencies of Baramulla.
In Kupwara, Karlpora Tehsil has been added to Karnah Constituency while a new constituency (Thregam) has been proposed in the district.
In South Kashmir's Anantnag district, Shangus constituency has been divided between Anantnag East and Lernoo constituencies.