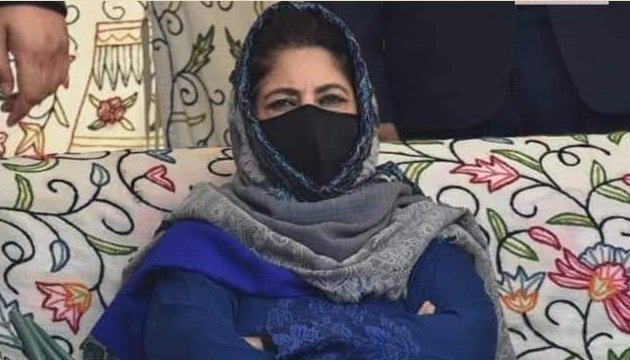 Srinagar, Feb 03: Former chief minister and Peoples Democratic Party (PDP) president, Mehbooba Mufti on Wednesday demanded stringent action against those who attacked a girl from Srinagar with acid a few days back.
Mehbooba while talking to reporters said that acid attack on Srinagar girl is an inhuman act and those behind this heinous crime should be given stringent punishment so that such incidents are put to an end.
Referring to Nallah Sindh and others, she said that the government has been allowing contractors from outside Jammu and Kashmir to extract sand and Bajri from these water bodies.
"Such happenings are increasing unemployment in the Union Territory. The government has not been able to provide employment to locals, rather it is snatching the means of unemployment from the locals, leaving the locals to lurch at large," she said.
Mehbooba also condemned the Hijab row in Karnataka, saying that the government cannot thrust its decision on different religions as every religion has its own teachings and nobody can be forced to refrain from following the religious obligations.