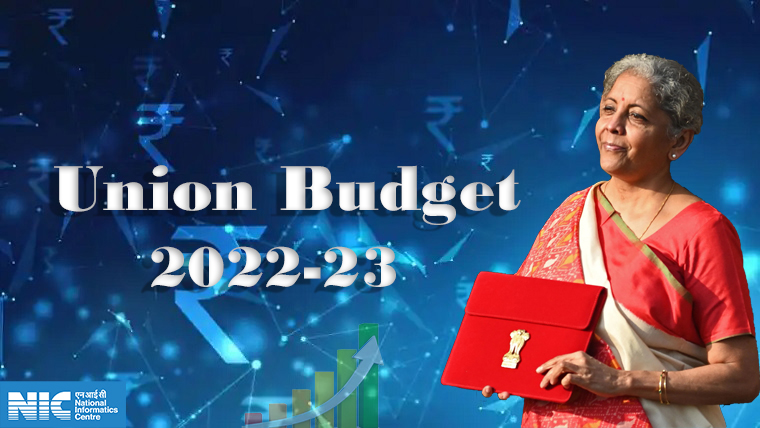 Srinagar, Feb 01: The political parties and the trade bodies on Tuesday reacted to the Budget presented by the Finance Minister of India for Jammu and Kashmir, saying that most sections of the society have been ignored in the budget 2022-23.
National Conference said the budget 2022-23 is a blend of sophistry, wordplay, saying it has left stakeholders in Jammu and Kashmir excluded and ignored.
Union budget 2022-23, Party Spokesperson Imran Nabi Dar said, has starred clear of Jammu and Kashmir and left the issues confronting working classes, traders, horticulturalists, artisans, small businesses, MSMEs untended.
Imran said the budget has failed to enthuse all stakeholders as it was prepared with no public participation and consultation with the stakeholders in Jammu and Kashmir.
"The budget has failed to tackle the problems of unemployment, and inflation. This budget will only increase inequality and leave the largest section of our population including unemployed youth, Artisans, Agriculturalists, Horticulturalists, marginal traders, tourism players, and transporters vulnerable than ever. The budget is also oblivious to the pressing need of stepping up spending on infrastructure, health services and social programmes, public welfarism, utility services, education to try to set the economy on a firmer footing in Jammu and Kashmir," he said.
Peoples Democratic Party (PDP) termed the Budget 2022-23 as fancy paper work, saying that there is nothing particular for Jammu and Kashmir in it.
"The budget is disappointed because we had anticipated that there would be sort of financial help to local traders here in J&K. The traders have suffered almost Rs 40 crores of losses tentatively," PDP spokesman Najam-u-Saqib said.
He said there is nothing particular for J&K in it and termed the budget as only a fancy paper work. "I didn't see anything particular about Kashmir. It is completely detached from ground realities," he added.
CPI (M) senior leader and former Kulgam legislator, Muhammad Yousuf Tarigami a big push towards job creation and increasing domestic demand was needed in the budget. "The budget fails patently in addressing these issues. What was required was introducing an urban employment guarantee scheme. On the contrary, it has cut down expenditure by Rs. 25000 crores in MGNREGS and reduced food, fuel and fertilizer subsidies and also in allocations in health and rural development," he said.
He added that the budget has proposed a growth in total expenditure by Rs 174909 crores from the revised estimates of 2021-22 but as percentage of GDP the total expenditure has come down from 17.8 per cent in 2020-21 to 15.3 per cent in 2022-23 budget estimates.
"The growth of revenue receipts has primarily grown as corporates were able to accumulate profits during the pandemic reflected through increased corporation tax realisation and also garnered through GST and hike in petroleum prices from indirect taxes levied upon common people. However the growth of expenditure is far short from the growth of revenue receipts and in real terms is even less than what it was in last year's revised estimates."
"The squeeze on expenditure is not merely in the Central Government expenditure. By squeezing the transfer of resources to states, the state governments are also being forced to do the same. These transfers are to come down from 6.91 per cent of GDP in RE 2021-22 to 6.25 per cent in 2022-23," he added.
Federation Chamber of Industries Kashmir (FCIK) expressed anguish over the Budget of 2022-23, terming it unsatisfactory.
FCIK sees the budget has nothing to boost demand in Micro Small and Medium Enterprises (MSMEs) Sector, the federation said in a statement.
Federation Chamber of Industries Kashmir Secretary-General Ovees Qadir Jamie said though the ECGLS Scheme has been extended up to March 2023 with an additional 50000 Crores infusion, the infusion of capital without work in the MSME's sector is not going to generate the results.
Sheikh Ashiq, Kashmir Chamber of Commerce and Industries (KCC&I) president said that there was nothing special for the business community as they were expecting big announcements.
However, he said that the traders will not get disappointed. He said it is very much required to save J&K's business. "We will work for the J&K's budget now and put every effort to ensure that the present businesses are safe and the sops are given to every sector for revival," he said.
Pertinently, the Government of India has allocated Rs 35581 crore for Jammu & Kashmir in the Union budget presented by Finance Minister Nirmala Sitharaman in the Parliament today.