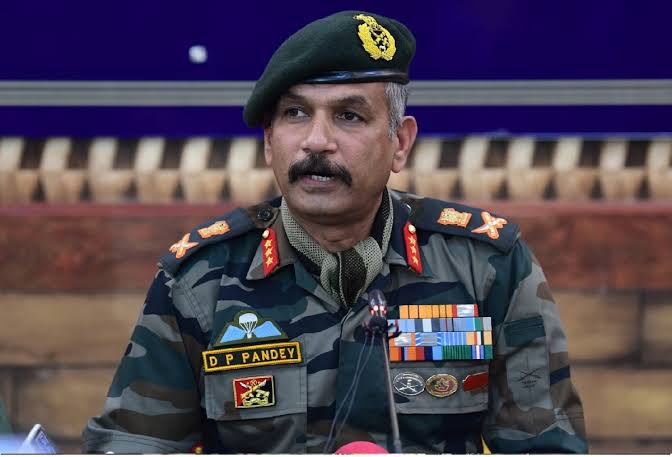 Srinagar, Jan 26: General officer Commanding (GoC) of Srinagar-based army's 15 Corps Lieutenant General D P Pandey Wednesday said that southern district of Pulwama has indeed shown a decline in militancy related incidents but the district continues to see local militant recruitment on the rise. He said that in the ensuing year, the army believes that Pulwama will see further dip in local militant recruitment.
The GoC was on a visit to southern districts of Shopian and Pulwama on the eve of 73rd Republic Day. He met senior citizens and traders in these twin districts of South Kashmir.
Talking to media persons at Shopian, the GoC said that people of Kashmir want peace and not militancy. "Militancy related incidents are declining and we believe they will further go down in the ongoing year," he said.
The army officer said that if the number of militants and militancy related incidents decline, it will provide more opportunities to local youth to make their future.
"Time has come when people have to choose the path of peace and stability," he said, adding that the people of South Kashmir like those of north Kashmir have realized the effects of militancy.
The GoC said that wrong narrative is being taught to children and wherever it happens, youth are bound to choose wrong path "as it is easy way out and just a glamour."
"Youth are picking guns because of unemployment but wrong path is being shown to them," Pandey said. He said that the situation was getting better as people, especially youth have understood that taking the path of militancy was wrong.
He said that militancy related incidents have declined in Pulwama but "local militant recruitment continues to be on the rise." "We believe this (local militant recruitment) will also go down in the ongoing area," the GoC said and sought people's cooperating in bring peace and development in southern districts of Kashmir. kno