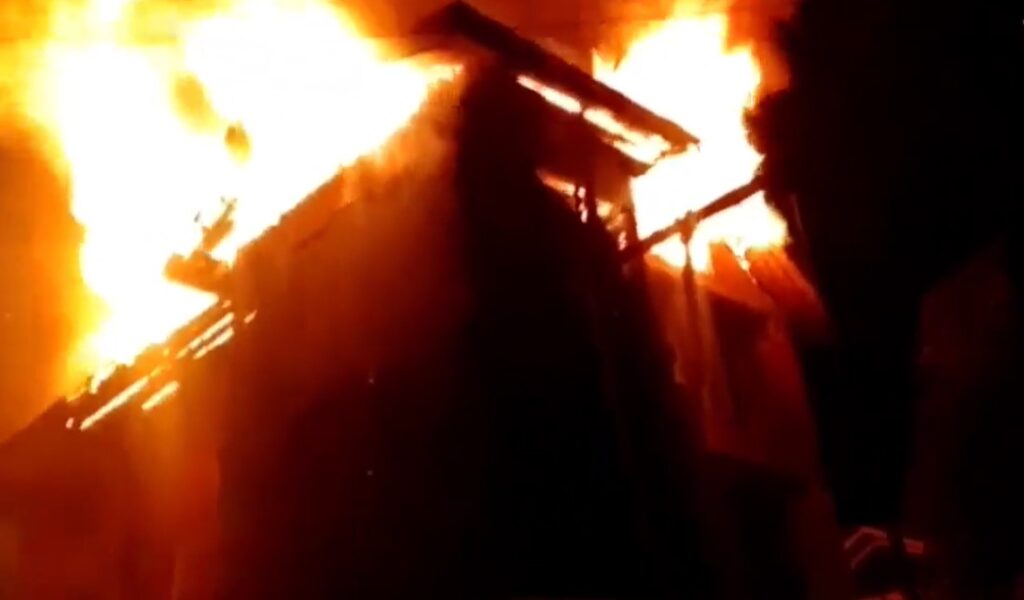 Srinagar, Jan 20: A woman was charred to death while four persons including an elderly couple and a personnel from fire & emergency department were injured in a devastating fire incident in which four houses were completely gutted and three others were partially damaged at Jamalat Nawakadal locality in Srinagar on Thursday.
Official sources said  that fire erupted in one of the houses at the congested locality and apparently there was some gas cylinder blast. Subsequently, they said, the fire spread to other houses and caused extensive damage to all four structures and partial damage to three others before the fire was controlled.
Unfortunately, they said, one woman who did not move out was charred alive while three civilians including an elderly couple—Abdul Aziz and his wife Fazi Begum—were injured along with the leading fireman Mohammad Rafiq.
The injured have been hospitalized. The woman was lost life in the "tragic fire incident" has been identified as Shakeela wife of Ghulam Mohammad Khosa.
A police officer told GNS that cause of the fire is being ascertained. gns