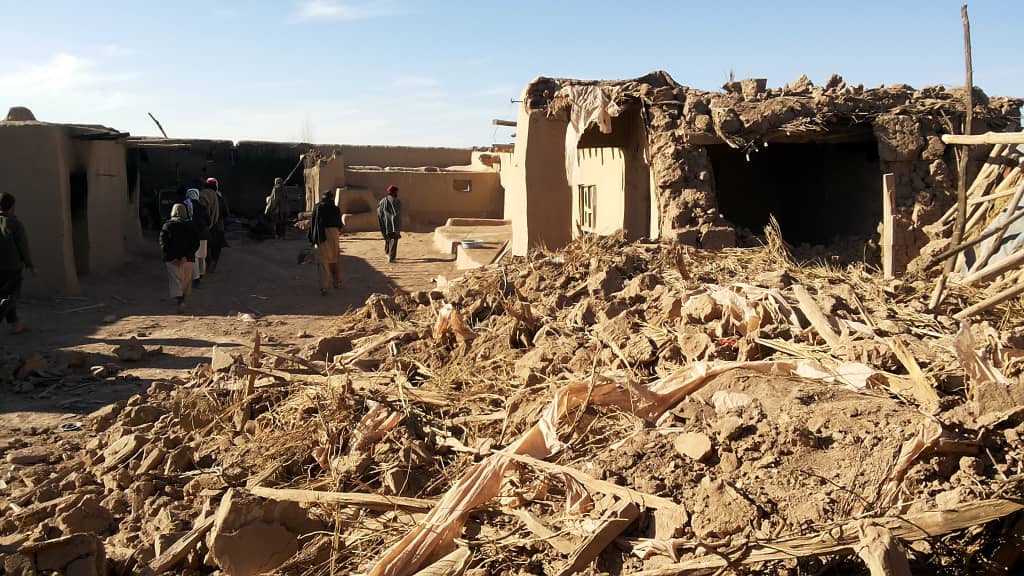 Kabul: At least 22 people were killed, four more were seriously injured, and hundreds of houses were destroyed or sustained damage in Badghis province as an earthquake rocked western parts of Afghanistan on Monday, local officials said.
The 5.6 magnitude earthquake shook the western province of Badghis on Monday. Qades district, which was reportedly the center of the earthquake, was impacted more than other parts of the province, according to local officials.
Local officials said search and rescue operation have started, adding that Badghis is a mountainous province and the number of casualties may increase.
Mullah Mohammad Saleh Pordel, district governor of Qades district, said: "In addition to those killed, several others were injured in this earthquake."
Women and children were among those killed, according to local officials.
The earthquake was at a depth of 30 km (18.64 miles), according to the European-Mediterranean Seismological Centre.
The Islamic Emirate says that 800 houses were destroyed or sustained damage as a result of the earthquake, according to a statement published by Zabihullah Mujahid, spokesman of the Islamic Emirate.
The Islamic Emirate has ordered the State Ministry for Natural Disasters, and local institutions, to help the victims and provide them with necessary support. It has also called on humanitarian organizations to channel their support to people in Badghis. (Tolo news)