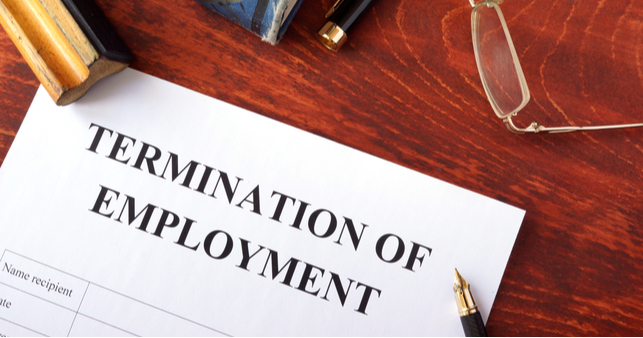 Srinagar, Jan 17: The Jammu and Kashmir Pubic Works (R&B) Department has terminated the service of a Junior Engineer from Waniyar, Safakadal area of Srinagar city for unauthorized absence from duty.
The Government in its termination order issued to this effect has stated that Junior Engineer, Shabir Ahmad Bhat son of Abdul Gaffar Bhat was absent for several years and did not reply to the notices of the departments after which it was decided to dismiss him from government job.
The termination order, "Whereas, Shabir Ahmad Bhat attended his duties upto 31.03.2008 and thereafter he remained on unauthorized absence from duty w.e.f 01.04.2008 till date, despite being repeatedly asked by the concerned authorities from time to time to resume his duties vide office letter No. DDP/850-54 dated 13.09.2009, DDP/1352-58 dated 01.12.2008, DDP/228-30 dated 17.05.2009; and, Whereas, he provided another opportunity to join his was duties immediately within a period of seven days by Director/ Chief Engineer Stores Procurement Department vide communication No. DSP/4414-15 dated 04.10.2010, as no leave was due to him; and Whereas, instead of resuming duties, Sh Shabir Ahmad Bhat expressed his inability to join his duty back on health grounds vide his letter nil date nil received in the office of Director/ Chief Engineer Stores Procurement Department on 03.01.2011; and Whereas, show cause notice was also issued by the Directorate of Stores Procurement Department vide No. DSP/9072-74 dated 26.02.2011 to Shabir Ahmad for resuming his duties; and However he chose not to respond to any of the notices and filed a suit before Hon'ble Principal District Session Judge at Srinagar and the same was dismissed by the Hon'ble Court on 01.06.2011, and Whereas, the case of Sh Shabir Ahmad, who was on un-authorized absence examined in the department and vide communication No. was PW/M&S/97/2011 dated 19.12.2011, Director Stores Procurement Department was directed to issue a final show cause notice, and accordingly show cause notice was issued vide No. DSP/218-20 dated 24.04.2012 by the Director Store Procurement Department asking the shabir Ahmad to explain as why his services are not to be terminated for being un-authorizedly absent from duty. The said notice was also published in the two leading News papers viz. Daily Excelsior, and Greater Kashmir of J&K on 12.04.2012; and Whereas, as per Police Report, Sh Shabir Ahmad Bhat S/o Abdul Gaffar Bhat R/o Waniyar is working as Financial Advisor in a Saudi Arabian Company namely ARAMCO situated at Damman and has been working there since 2006 till date."
"Whereas, the official namely Sh. Shabir Ahmad Bhat, Junior Engineer (Mechanical) remained absent from the duty for more than 05 years despite the fact that he has been served notices from time to time; and Whereas, the matter has been examined by the department in terms of the rule position governing the subject and it has been found that he has not resumed his duties despite repeated notices, the action on his part is willful and intentional and squarely falls under the preview of Article 113 and 128 of J&K CSRs. Article 113 of J&K CSR envisage as under; After five year continuous absence on leave an officer is considered to be out of state employee. And Article 128 of 1&K CSR envisage as under; Absence without leave or after the end of the leave involves loss of appointment, except as provided in Article 203(b) or when due to ill health in which the case the absentee must produce the certificate of Medical officer. Whereas, in the instant case the continuous unauthorized absence period of the delinquent official is more than thirteen years i.e from 01.04.2008 to till date; and Whereas this department doesn't find it suitable to issue any more notice to the delinquent engineer for giving him any further chance for resumption of his duties."
"Now, therefore, in terms of Article 113 and 128 of J&K CSR vol-I read with rule 30 of 1&K CCA Rules 1956, it is hereby ordered that the services of Shri Shabir Ahmad Bhat S/O Abdul Gaffar Bhat R/O Waniyar Safakadal Srinagar are terminated w.e.f. 01.04.2008 i.e. the date of his unauthorized absence from duty has: been found," the termination order reads.