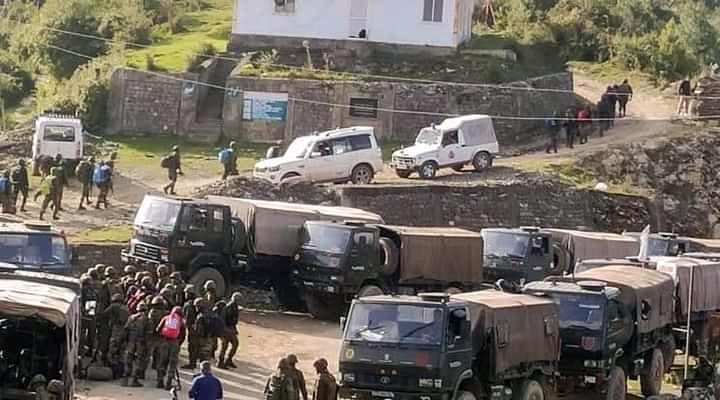 Srinagar, Dec 30: A soldier who was injured along with two colleagues and a policeman in a gunfight with militants in Dooru Anantnag succumbed to the injuries at a hospital here, officials said on Thursday. The encounter, which started last night, also saw killing of three militants of Jash-e-Mohammad, according to police.
"One of the soldiers injured in the Dooru gunfight has succumbed to the injures," a senior police officer told GNS.
"Two other army soldiers and one policeman injured who are under treatment," he added.
In all, six JeM militants were killed in two separate gunfights in south Kashmir. While three were militants were killed in Dooru Anantnag, as many others were killed in a brief gunfight at Mirhama Kulgam, according to Director General of Police Dilbag Singh. He also confirmed the death of the soldier and injuries to two other army men besides police constable. gns