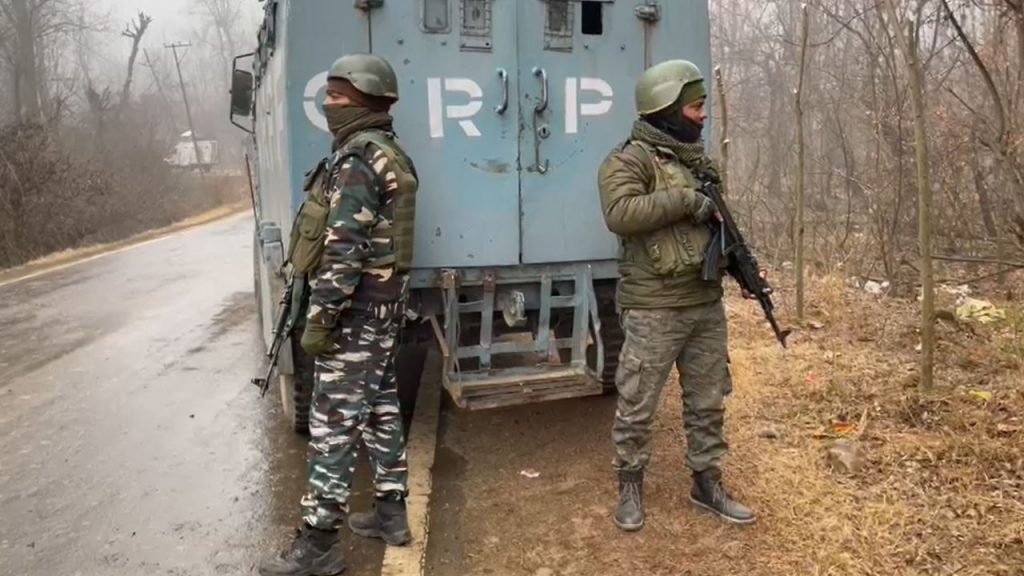 Srinagar, December 24: A militant has been killed in an ongoing gunfight with goverenment forces in Arwani area of South Kashmir's Anantnag district on Friday.
Official sources said  that one militant has been killed so far in the gunfight. However the identity of slain militant is yet to be ascertained.
Earlier a joint team of Police and army launched a cordon and search operation in the area . As the joint team of Police approached towards suspected spot, the hiding militants fired upon the forces triggering off an encounter.
Police statement
"A police spokesman in a statement to KNO said that as per police records, the killed militant  was a categorized one linked with Hizbul Mujahideen and was part of groups involved in several cases.
"He was involved in killings of Police Inspector Mohammad Ashraf Bhat of Chandpora Kanelwan Anantnag at his residence and three BJP workers at YK-Pora Kulgam last year. He was also involved in the killing of BJP Sarpanch and his Wife at Lal-Chowk Anantnag this year," he said. The spokesman said that arms and ammunition including 01 AK 47 Rifle, 02 AK Magazines, 40 AK rounds and a grenade were recovered from his possession.