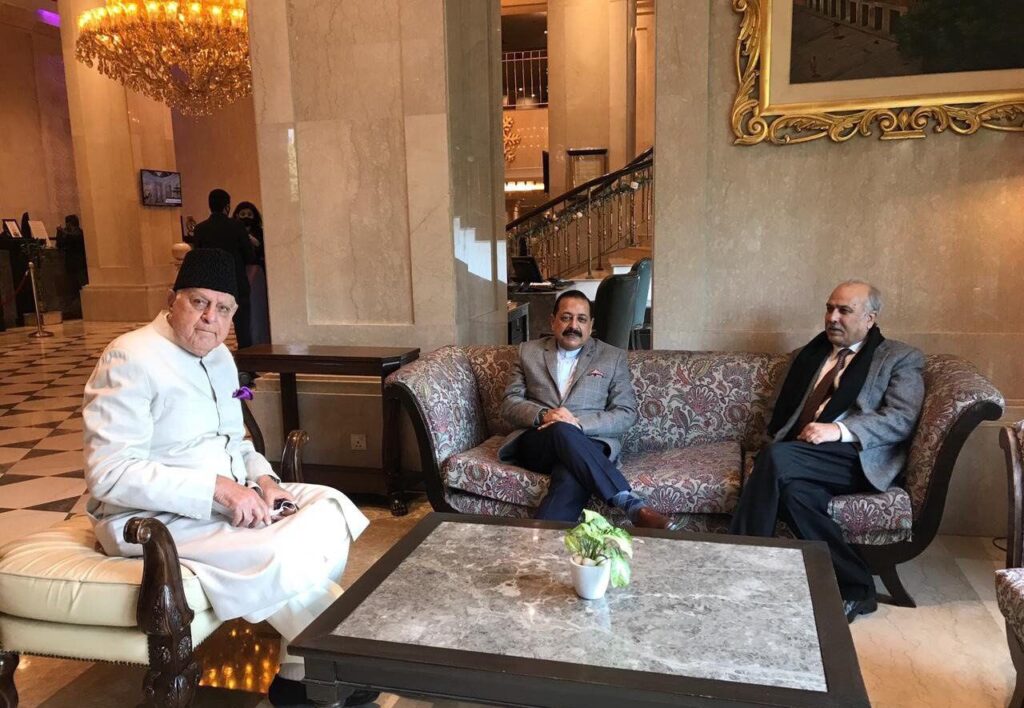 Srinagar, Dec 20: Union Minister of State Dr. Jitendra Singh on Monday said that National Conference MPs were satisfied with parameters followed by the Delimitation Commission.
"The Commission has come out with a document that is objectively prepared. All associated members regardless of parties appreciated work done by the Delimitation Commission. NC members were also satisfied by parameters followed by the Commission," Jitendra Singh told reporters after the delimitation commission held its meeting at Hotel Ashoka in New Delhi.
Jitendra Singh, who is MP from Udhampur Lok Sabha segment, is an associate member of the panel.
Meanwhile, the National Conference (NC) accused Singh of "misrepresenting and distorting the facts with malicious intention".
"We have clearly expressed our resentment over the draft of the Delimitation Commission, the biased process of seat sharing. The party will NOT be a signatory to this report," the party tweeted.—