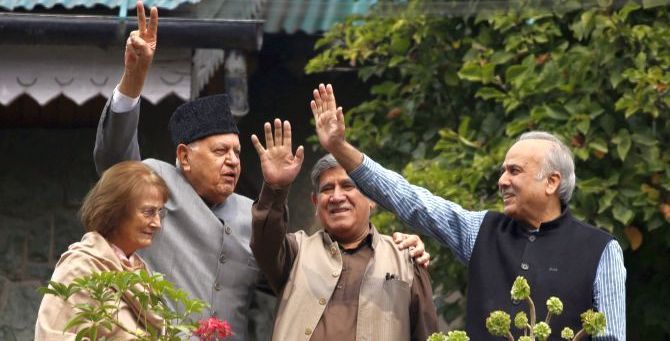 Srinagar, Dec 17: National Conference (NC) Members of Parliament (MPs) would likely participate in the Delimitation Commission's meeting, slated to be held on December 20 in New Delhi.
Pertinently, this would be NC's first participation in the Delimitation Commission's meet as earlier it turned down the invitation from the panel, saying that they would not attend the meeting as the delimitation exercise was being conducted under the Jammu and Kashmir Reorganisation Act, 2019, whose legality is under challenge.
Sources within the party informed the NC MPs are all set to attend the meeting scheduled on December 20 at Hotel Ashoka, where the commission is functioning.
The panel headed by former Supreme Court Judge Justice (retd.) Ranjana Desai has invited all five Lok Sabha MPs from Jammu & Kashmir for a meeting.
NC MP, Hassnain Masoodi said that the party has not made any decision about the participation yet, but the matter is under discussion.
However, he said that the Commission didn't share any details with them with regard to the meeting. "We have not been informed about the agenda of the meeting. The party is discussing its participation and a call in this regard will be taken soon," he said.
Pertinently, the panel has invited its associate members for the second time this year. Earlier, the meeting with associate members was held on February 18 this year. kno