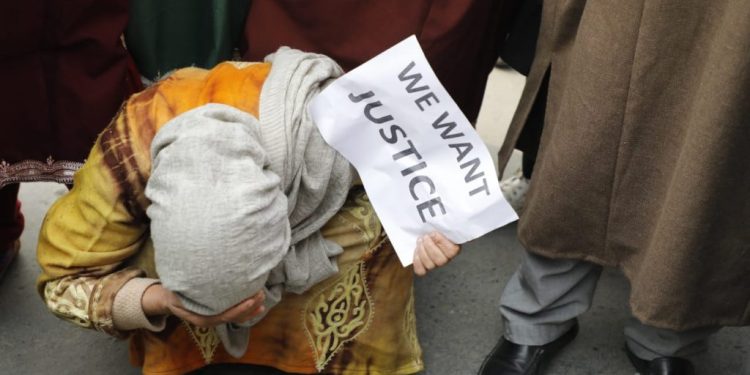 Srinagar, Nov 30: Family members of a fruit trader, who is missing for the last two months from his home in north Kashmir's Baramulla district, held a protest at press enclave in Srinagar on Tuesday seeking whereabouts of their kin.
The family members of the man, identified as Ghulam Nabi Naikoo of Achabal Rafiabad, assembled here to seek the whereabouts of their missing kin.
Haji Mohammad Naikoo, brother of missing man said that his brother is a businessman, who was working as a trader at fruit mandi Sopore.
"He had gone to Shopian for some business deal with a dealer from Calcutta two months ago, but since then he did not return home. When we tried to contact him, his phone location was at Bisu, Anantnag and not in Shopian. Since then, his phone is switched off and he has not returned home for the last two months and ten days," he said.
He added that they have filed a missing report at police station but so far there is no trace of him. "We went to Anantnag and Shopian to trace him but could not get any lead about his whereabouts."
Meanwhile, the family members urged LG Manoj Sinha to personally intervene into this matter and help them trace their kin.
"He has two little children and he is the sole bread earner for his family. We appeal to the LG to help us trace him as soon as possible," family members said. kns