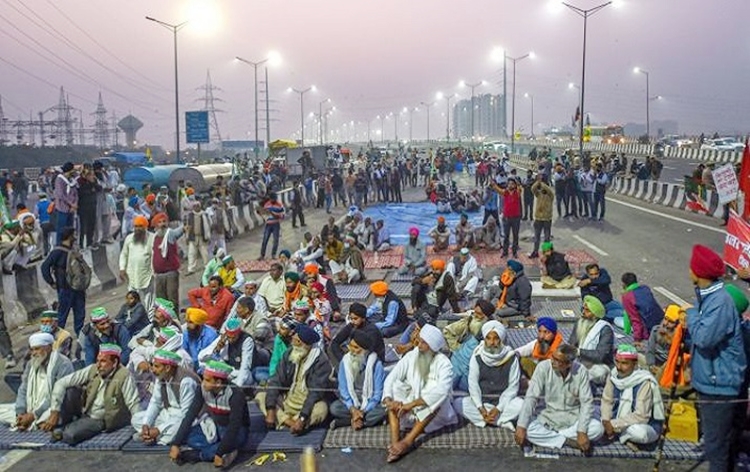 Srinagar, Nov 29: A bill to repeal three controversial farm laws, which have been the reason of massive farmers protest across the country for over a year now, was passed on Monday in the Lok Sabha after winter session of the parliament commenced in the morning. 
Reports said that the bill was passed in the Lok Sabha today morning.
They said that the Farm Laws Repeal Bill, 2021 was introduced in the Lok Sabha at 12.06 pm and was passed at 12.10 pm, while the was house adjourned within seconds amid loud protests from the opposition benches.
"Shortly afterwards, the government expressed hope that it would be cleared today in the Rajya Sabha as well. The blink-and-miss proceedings were wedged between two adjournments over disruptions on the opening day of the Winter Session of parliament," reports said.
Notably, the three farm bills were passed in the parliament in 2020 and since then it has been the cause of massive protest by farmers across the country, demanding roll of the three controversial laws.
Winter session of the parliament commenced today morning and is likely to conclude on December 23.
Earlier, in the morning a meeting of all opposition parties of the country was held in the parliament to create consensus over the issues to be raised in the Parliament during the winter session. kns