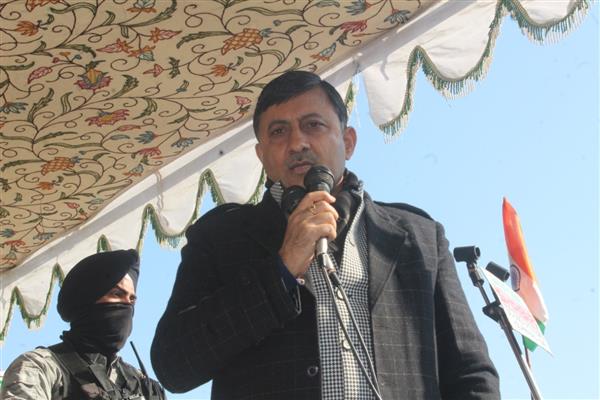 Jammu, Nov 26: Bhartiya Janata Party Friday said that National Conference and Peoples Democratic Party leaders have anti-Army DNA.
BJP General Secretary for Jammu and Kashmir Vibodh Gupta while addressing party workers in RS Pora alleged that leaders of NC and PDP have double standards on killings. He was referring to the statements from NC and PDP leader Mehbooba Mufti about Ram Bagh 'shootout' in which 3 militants were killed.
Gupta as per news agency Kashmir News Trust said that both NC and PDP are called militants as innocent people. He said it depicts their frustration and it has confirmed that they have anti-army DNA.
He said armed forces in Kashmir are doing hard work to put an end to militancy. knt