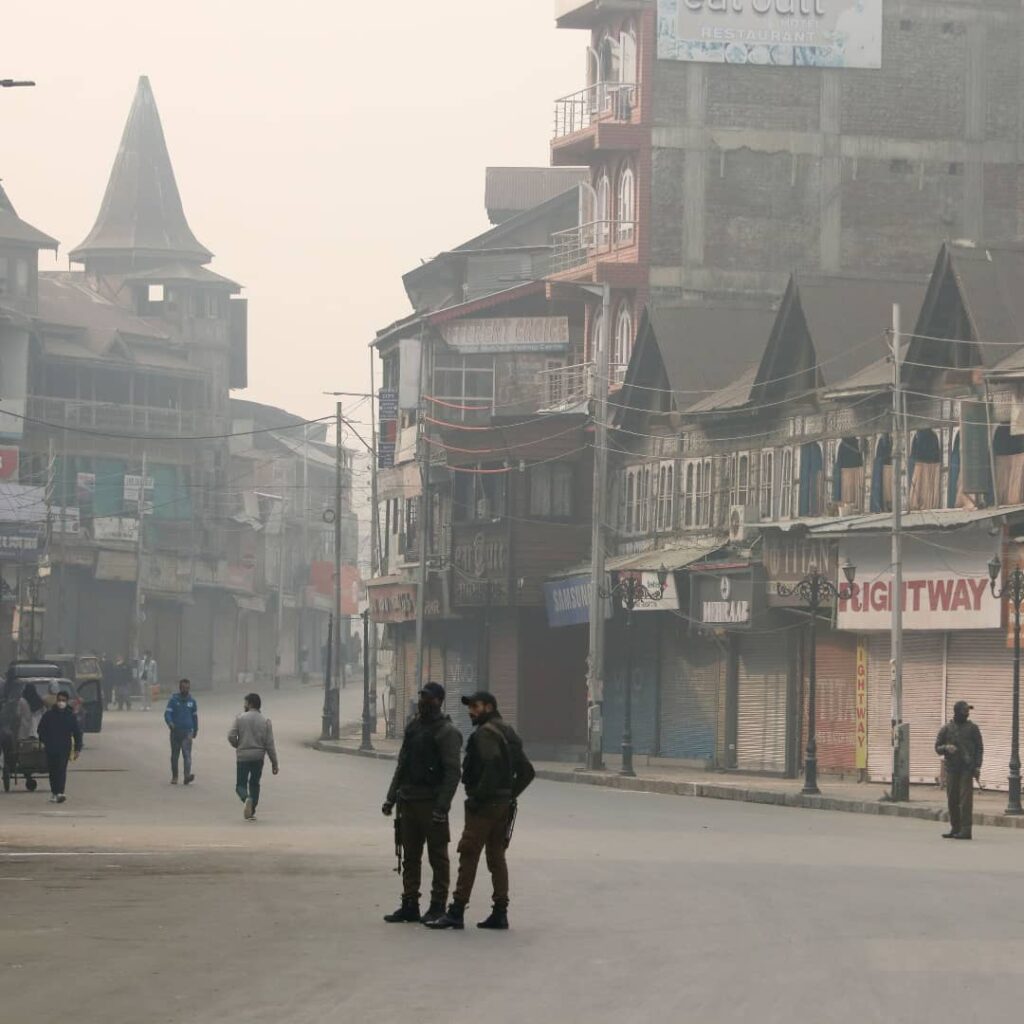 Srinagar, Nov 19:  Normal life was crippled across Kashmir on Friday due to the strike called given by the Hurriyat Conference against the killing of three civilians in Srinagar during an 'encounter' in Hyderpora.
Shops and business remained closed  in the summer capital, Srinagar. Traffic was also off the roads. However, banks, educational institutions and offices remained closed on account of official holiday today.
In Srinagar, tight security arrangements were made to thwart any untoward incident. Police and CRPF men in riot gears manned the streets and were deployed in large numbers at major intersections and checkpoints across Srinagar.
Similar reports of shutdown were received from all district headquarters in northern and southern Kashmir.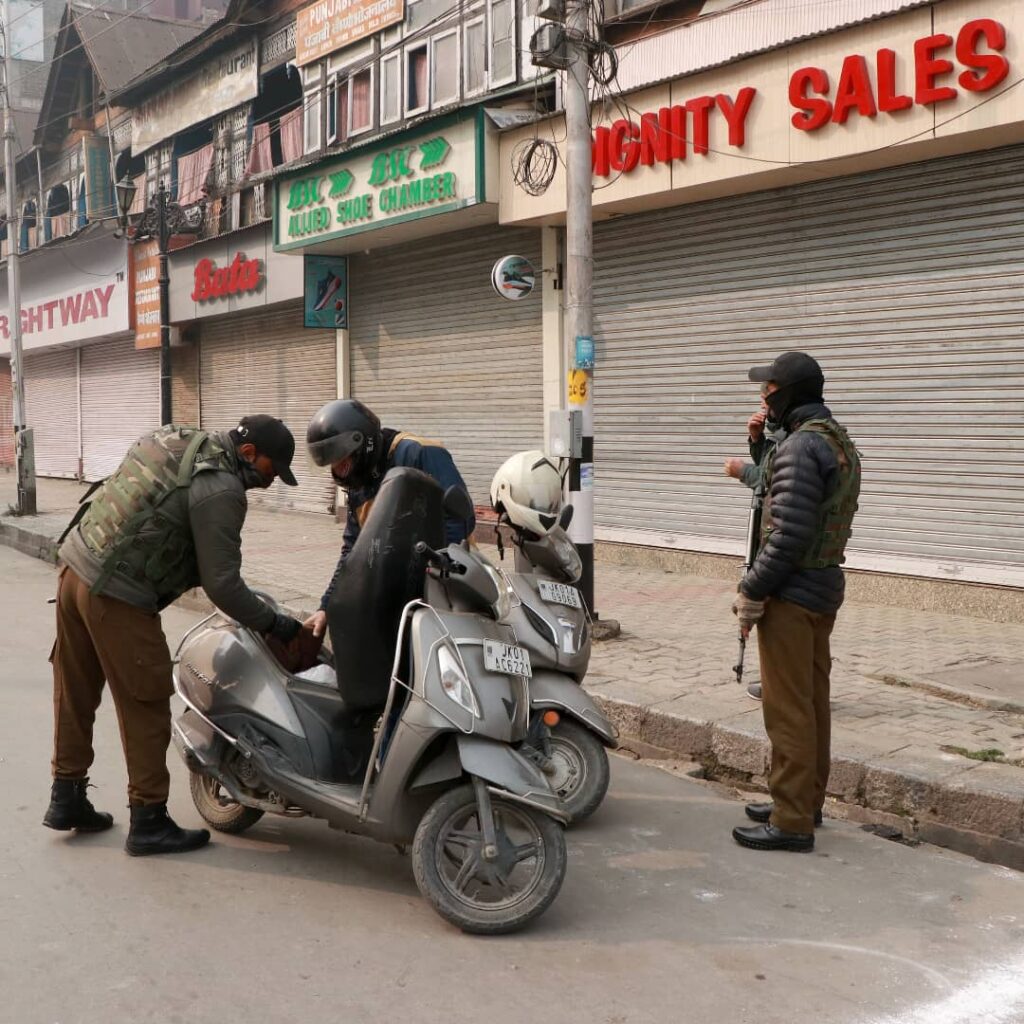 This was the first major strike call given by the Hurriyat conference in past three years which evoked massive response from the people. The call was supported by Jammu Kashmir High Court Bar Association.
Four persons were killed in Hyderpora encounter on Monday evening. However, families of three slain contested police claim stating that the slain were innocent.
Police chief of Kashmir Vijay Kumar admitted that building owner Altaf Ahmed was a civilian who got killed in a cross fire but stated that Dr Mudasir Gul was an OGW while the third one identified as Amir Ahmed.
Amid outcry, authorities on Thursday exhumed bodies of two residents—Mohammad Altaf Bhat and Dr Mudassir Gul—from a graveyard at Wadder Zachaldara Handwara where they were buried along with two other persons who were killed in the 'encounter' at Hyderpora..