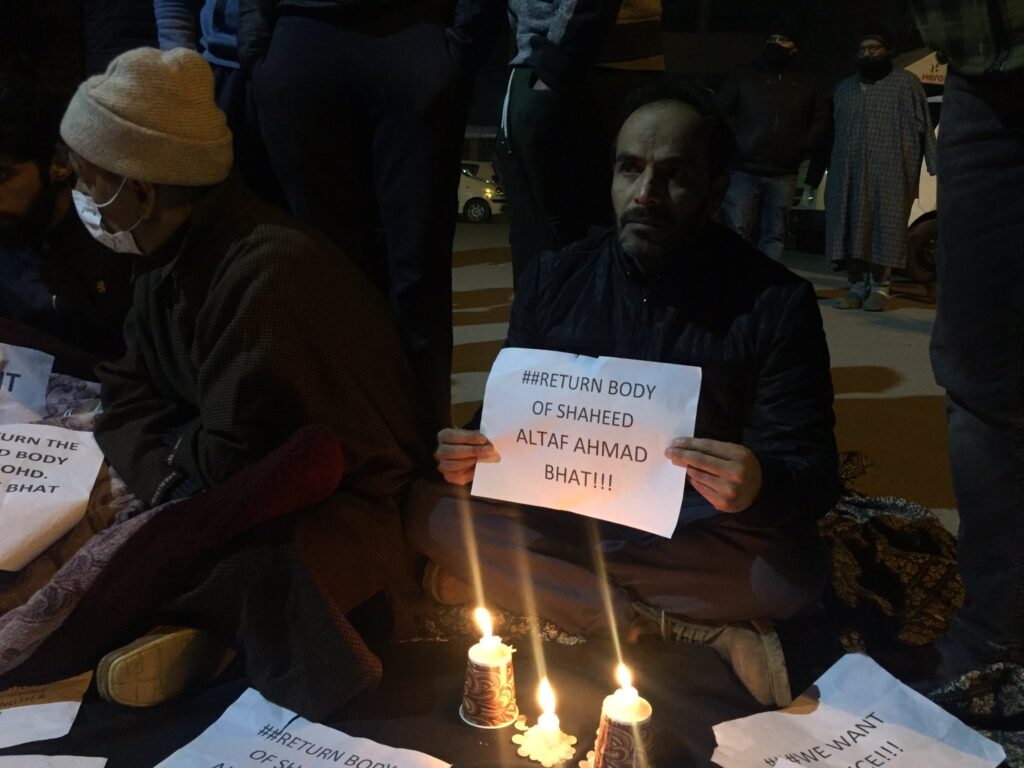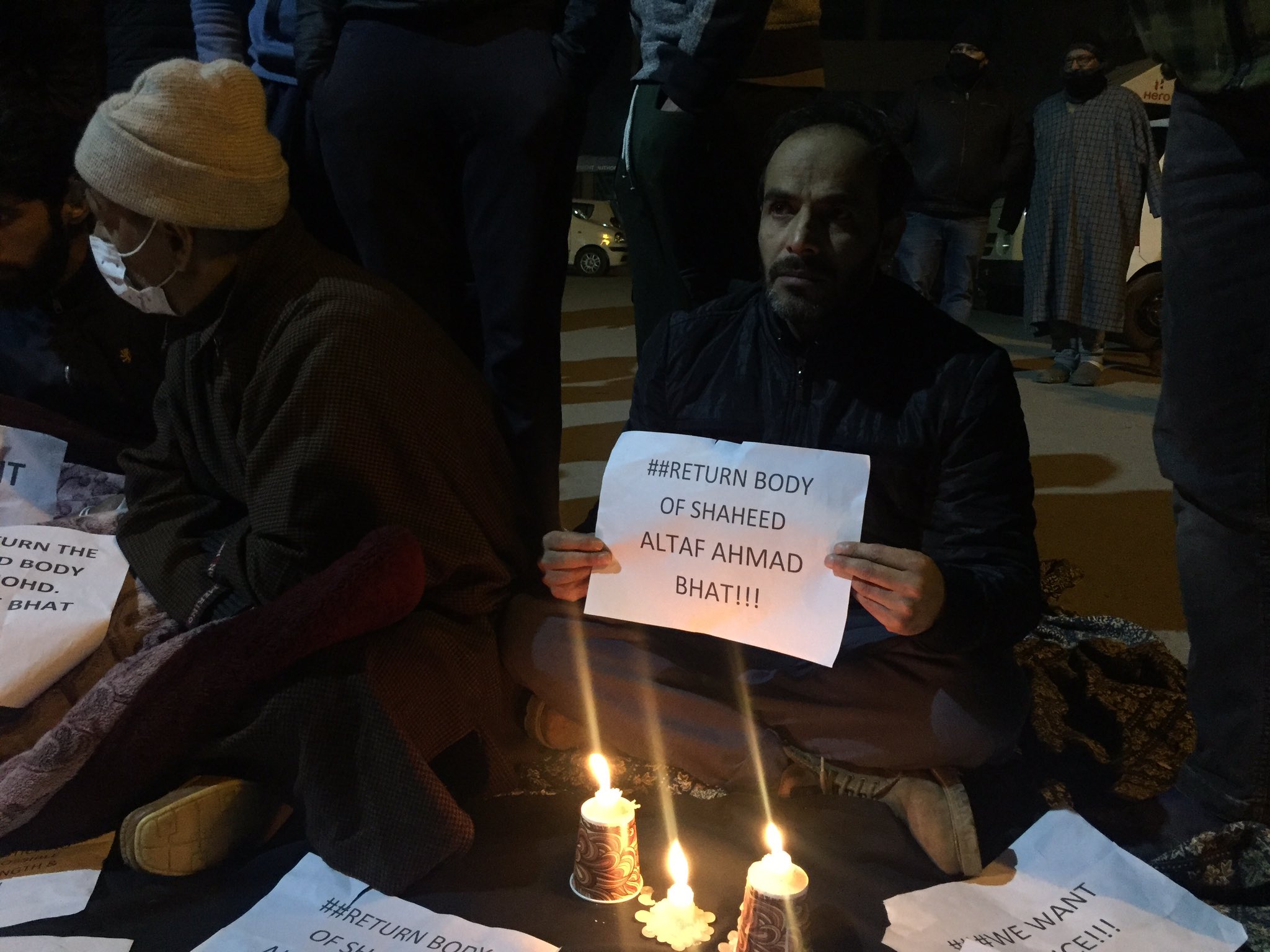 Srinagar, Nov 16: Dozens of police personnel raided Press Enclave in Kashmir capital Srinagar on Wednesday night to evict the families staging a sit-in to demand the return bodies of their men killed in Hyderpora alleged gunfight on Monday.
According to reports the two families have been camping at the Press Enclave and continued their protest into the night amid subzero temperatures. Close to midnight, police personnel arrived in armoured vehicles and snuffed out the candle light vigil being held for the slain civilians.
The police personnel then began dragging and detaining the protesters, which was resisted by some family members leading to a scuffle.
The protesters have been shouting slogans in favour of justice since Wednesday morning. "Who has a right over the dead bodies? The heirs," they shouted. They also demanded: "Stop this dictatorship."
A police official said that as of now all the protestors detained have been released and are at their respective homes. He further said "They were detained given the apprehension of law and order situation in the area. We had assured them that the bodies will be returned on Friday but they were adamant to continue the protests in the press enclave, so action needed to be taken."
A controversy had erupted over Monday's encounter in Hyderopra following conflicting claims about the two deceased civilians as their family members contested the police's charge that they were "terror associates".
According to the police, Pakistani militant, and his local associate Mohammad Amir, along with two civilians—Mohammad Altaf Bhat and Mudassir Gul – were killed in the encounter in Hyderpora Srinagar.
Police had said the bodies of all the four killed in the encounter were buried in the Handwara area of north Kashmir's Kupwara district. kdc