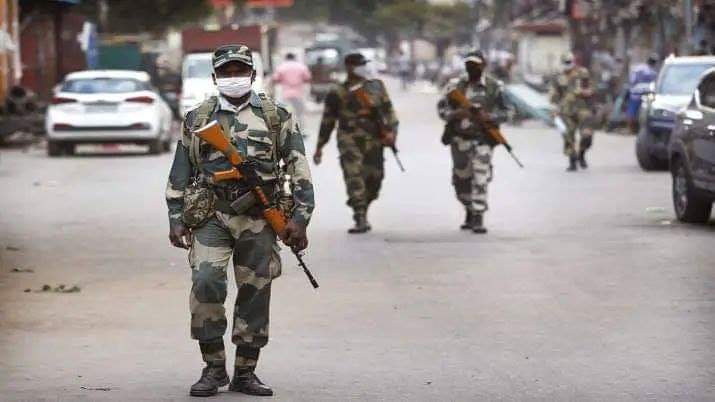 Srinagar, Nov 08:  Four CRPF personnel were killed and three others were injured after their colleague opened fire at them in a camp in Sukma district of Chhattisgarh"s on Monday, reports said. 
Reports reaching Kashmir News Service (KNS) said that the incident took place at around 3.15 am in the camp of the Central Reserve Police Force's (CRPF) 50th battalion in Linganpalli village of the district,.
They said that constable Reetesh Ranjan fired at his colleagues with his service rifle (AK-47), injuring at least seven of them.
Reports said that the injured personnel were immediately shifted to a nearby hospital, where doctors declared four of them dead on arrival.
The deceased have been identified as constables Rajmani Kumar Yadav, Rajib Mondal, Dhanji and Dharmendra Kumar.
"The injured personnel are being treated at the hospital, while Constable Ranjan was immediately arrested and was being interrogated," reports quoting officials said.
They said that the motive behind the firing is yet to be ascertained and an investigation is on into the incident. (KNS)