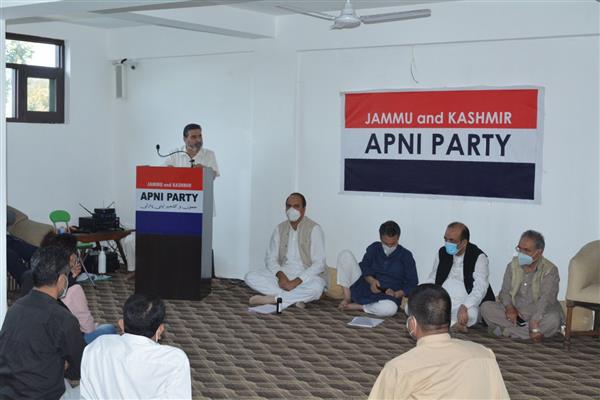 Srinagar, Nov 05: Apni Party District President Srinagar Noor Mohammad Sheikh on Friday expressed dismay over the takeover of marriage halls by CRPF in Srinagar especially at Shutrashahi in Batamaloo.
In a statement Noor Mohammad Sheikh said the purpose of construction of these community halls is to provide relief to the locals who mostly belong to the urban congested areas.
"The people have already conveyed their deep apprehensions over such arbitrary decisions wherein CRPF is being moved next to the residential houses. The CRPF should be provided with appropriate accommodations but that should not come at the cost of occupying marriage halls that are required for various community functions," he said.
Sheikh appealed to the local administration to take a serious cognizance of this matter and address the pressing concerns of the locals at Shutrashahi.
"The government must review such arbitrary moves that created a fearful and problematic atmosphere for the civilians in the residential areas. There exists no scarcity for the government infrastructure wherein the CRPF can be easily relocated. I hope the Lieutenant Governor led administration will take requisite steps in this regard," he said. kno