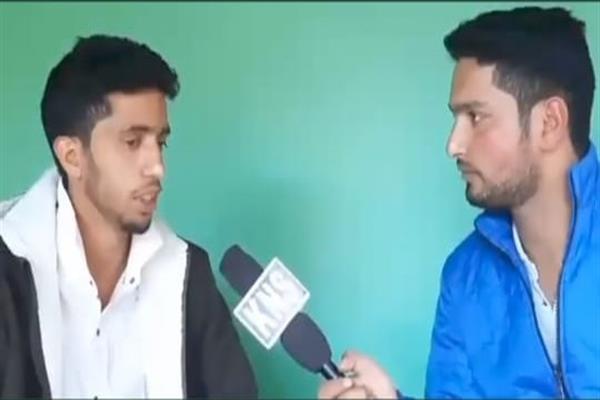 Kupwara, Nov 02: Bringing laurels to the Kashmir particularly to the Lolab valley, 21-year-old Shahid Farooq Bhat of Lolab Valley in north Kashmir's Kupwara district has qualified the coveted National Eligibility Entrance Test (NEET) 2021 exam by securing 660 out of 720 marks at the All-India level.
Shahid, who hails from Lalpora village of Lolab valley, said that it was due to his hard work and support from his family especially his elder brothers that he was able to crack this prestigious exam at the All-India Level.
He said that his joy knew no bounds when he came to know that he has qualified the NEET 2021 exam and has secured 660 marks out of the total 720. "It was all due to my hard work and little sacrifices that I was able to crack this exam. My family especially my elder brothers helped me a lot in achieving this feat."
He also said that the biggest sacrifice, he feels, he has made was staying away from the comforts of home, as it was not easy to stay away from the family and the comforts one enjoys at his home. "Once you make some sacrifices, you are able to achieve your goal. And hard work is key to success and I feel elated that my hard work paid off," he said.
Shahid did his schooling from a local government school and later went to the Government Higher Secondary School Lalpora Lolab wherefrom he qualified Class 12 exams with 423 marks out of 500.
He later on joined the HOPE Coaching classes in Parreypora rea of Srinagar, where he received coaching for NEET exam and was able to crack the exam with flying colors.
He also advised the youth especially the students to stay away from social media as it consumes a lot a precious time and distracts a person from achieving his goal.
He also said that students who qualify NEET and other competitive exams should try to get admissions in outside colleges as well, and they should not only focus on GMC or SKIMS. "Students should to get admission in outside colleges as you get a lot of exposure outside as compared to the valley based medical colleges," he said. kns