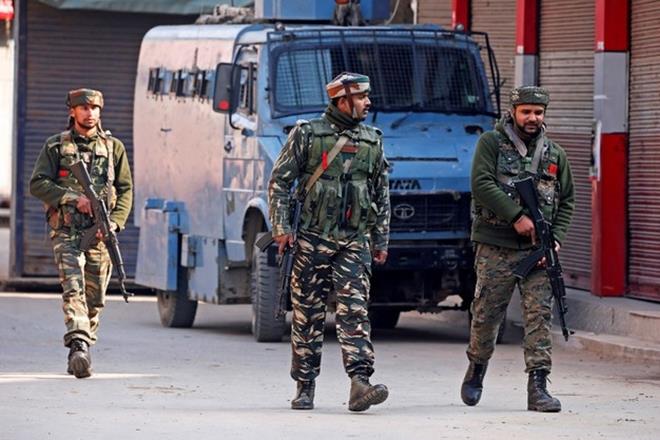 Srinagar, Nov 1: Government has identified the land in three districts of South Kashmir that has to be transferred to Central Reserve Police Force (CRPF) for establishing Battalion Camping Sites. These three districts are Anantnag, Shopian and Pulwama and the land comprise of 524 kanals and 11 marlas.
Recently LG Manoj Sinha led State Administrative Council accorded the sanction of transfer of land to CRPF in parts of Kashmir.
Reliable sources revealed that land has been identified in 5 villages of Shopian, 3 villages of Pulwama and 3 villages also from Anantnag district.
They said that land transferred to CRPF is 'state land' and some portion is 'shamliat deh' (Mehfooz Kahcharie).
In Shopian, 150 kanals of land has to be transferred to CRPF in Allowpora and Sheikhpora villages, 20 kanals in Batapora and 22.8 kanals Zawoora and Badarhama villages.
Similarly, in Pulwama district, 24.16 kanals of land has to be transferred to CRPF in Kadlabal Pampore, 80 kanals in Oukhoo village of Kakapora and 60 kanals in Koil village.
In Anantnag, 99.8 kanals of land have to be transferred in Brah village of Shangus tehsil, 40 kanals from Jumo Pahalgam and 27 kanals from Subhanpahri Bijbehara.
The transfer value of land shall be paid as per the Stamp Duty Rates and further the land will be used for the purpose for which the sanction of transfer has been accorded.
Meanwhile, after asking to vacate from the alleged state land, the locals from Oukhoo village of Kakapora here in South Kashmir's Pulwama district today staged a protest saying that if land is snatched from them, they will intensify their protest in coming days.
Pertinently, 80 kanals of land is to be transferred to CRPF in Oukoo village of Kakapora.
The protesters said they have been living here since ages and now suddenly it has been declared state land.
"If the land in question is snatched from them, they will hit to roads as they are nowhere to go," one of the protesters said.
They said government is intending to give 80 kanals of land to CRPF in their village. "Where the local population will go. We are the real inhabitants and it is totally injustice to vacate the inhabitants and establish Battalion Camping Sites for CRPF," the protesters said. (KNT)