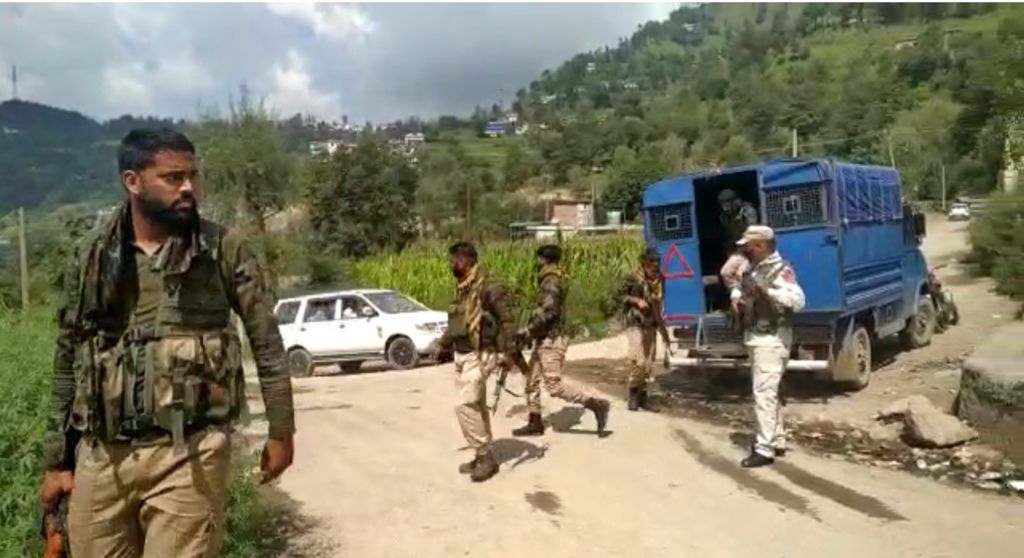 Jammu, Oct 29: Even after a gap of fifteen days, the manhunt of militants in dense woods of Nar Khas in Bhata Dhurian village is proving futile with no trace of militants so far.
The encounter has been going on in the dense woods of Nar Khas forest area of Bhati Dhar in Mendhar for the last fifteen days. The gunfight started on 14 October in which four army personnel have lost their lives so far.
The encounter continued for 15 consecutive days on Thursday with army and police teams jointly conducting the manhunt of militants. However, there seems no headway in the operation as no fresh footprint of militants was found inside forests at the encounter site.
"On Friday, there was a complete lull in the area with no fresh gunfire heard from the area," locals said.
Officials on the other hand said that army and police teams remained on job today as well.
The Jammu Rajouri Poonch national highway continued to remain closed for 15 day on Friday between Bhimber Gali and Jarran Wali Gali. kno