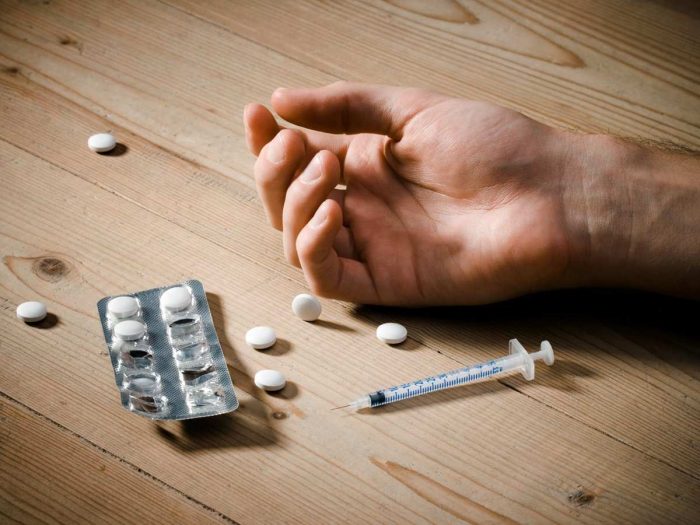 Pulwama, Oct 29: The residents of Naina village in Litter hamlet of South Kashmir's Pulwama district on Friday staged a protest against administration for failing to curb rising drug menace in the area.
Locals blocked Sangam-Pulwama road at Naina and raised slogans against drug menace.
They said that cases of burglary and theft have increased in the area in which only drug addicts are involved as when they don't have money to purchase drugs, they resort to burglary in order to purchase drugs.
They added that every day they are witnessing hundreds of youth and even minors in the area to purchase drugs and they have caught dozens and counselled them but the situation is turning from bad to worse with each passing day.
Mohammad Aslam, a local resident said that around 20 percent of the population including girls are involved in drug peddling and addiction but despite repeated requests to authorities no action is being taken against them.
"Youth from even North and Central Kashmir are coming here to get the drugs. The youth can be seen anytime during the day here to purchase the drugs," he said.
"Womenfolk feel insecure. On many occasions, ear rings and other golden items were snatched from the women by these drug addicts when they were lonely at their farm land," said another local.
"Chastity of our women is at stake while the drug peddling in the area is going on in a broad daylight," he said.
Locals alleged that authorities have failed to take any step in this regard to end this menace.
They requested the administration to act tough against the drug peddlers to put an end to the drug menace.
"We request civil administration and police to look into the matter and take immediate steps to curb this menace otherwise we will lose our coming generation to drugs," they said. kno