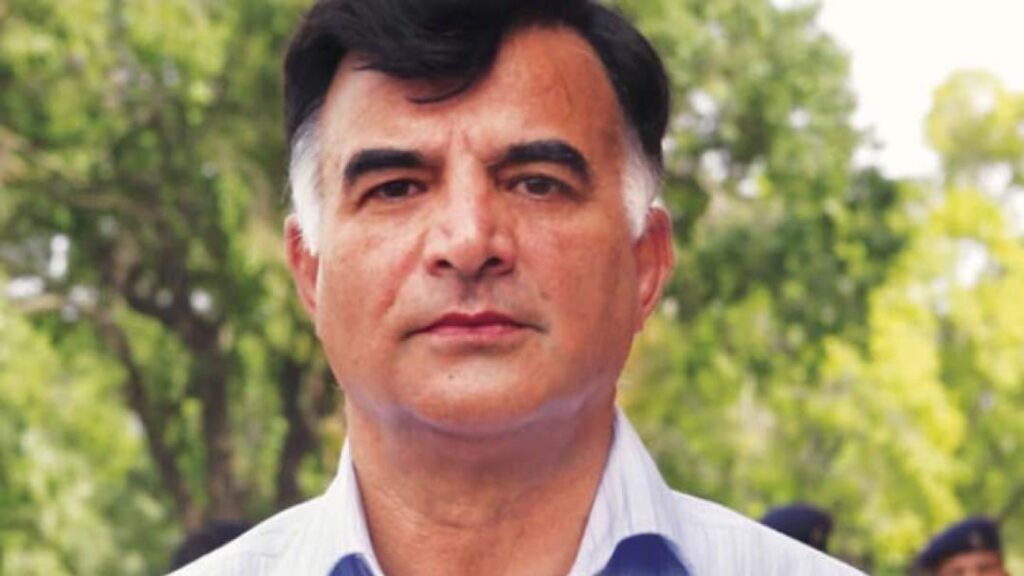 Srinagar, Oct 26: People's Democratic Party's organizational secretary, Dr Mehboob Beigh on Tuesday said that to bring an ever-lasting peace in J&K, dialogue between India and Pakistan is the only way out. 
He said that the central government should put aside their politics and initiate talks with Pakistan so that people of Jammu and Kashmir could live peacefully.
Beigh on the recent remarks of Home Minister Amit Shah about not holding talks with Pakistan said that Atal Bihari Vajpayee has also been from BJP but he had always supported the narrative and had respected aspirations and emotions.
"Vajpayee was the most generous and significant leader of Bharatiya Janta Party (BJP). Did Vajpayee ji committed a mistake according to present central government that he took an effort to initiate dialogue with Pakistan? He talked with Pakistan during Kargil war and after the attack on parliament as well. Was he wrong?," he questioned.
Beigh said that the peace in Kashmir only prevailed due to the formula which Vajpayee initiated at that time. "Lal Krishan Advani also took peaceful means to solve the Kashmir problem by talking to Hizbul Mujahideen in order to understand the real scenario behind the resentment of Kashmiri people."
"I want to ask them a counter question don't they consider Atal Bihari Vajpayee and LK Advani as their leaders? Don't they follow their footsteps to bring peace? Have they removed their names from their dictionary? If so, then what can we say."
He said that didn't they agree to the agreements which were made by their leaders. "Is Shimla agreement a joke for them? Is the Shimla agreement which was held between government of India and Government of Pakistan invalid for present BJP leadership? The issue of Kashmir was to be solved bilaterally. Are they rejecting this formula?" he added.
Beigh said that there has always been one line repeating that 70 years of dynastic rule. "Mehbooba Mufti hasn't been elected based on nepotism. She was elected on the basis of votes. Mufti sahib designed a roadmap for the prosperous future of J&K , which was further supported by the hardwork and dedication of Mehbooba Mufti."
He said that calling this nepotism, they are insulting the democracy. "They are insulting the voters who have the right to choose their representative. Mehbooba Mufti became the Chief Minister of Jammu and Kashmir after the demise of Mufti Mohammad Syed, so where is nepotism in this. She was chosen by people of J&K as their representatives. By calling it nepotism, they are insulting the voters of Jammu, Kashmir and Ladakh," he added.
Beigh said that the failure of their government cannot be imposed on other representatives who were chosen by people in order to fulfill their aspirations. "These were the elected representatives who were working for the people's welfare in all these years. I urge the Home Minister to not insult the voters of J&K and initiate dialogue so that their hollow slogans can be turned into reality," he said. kns