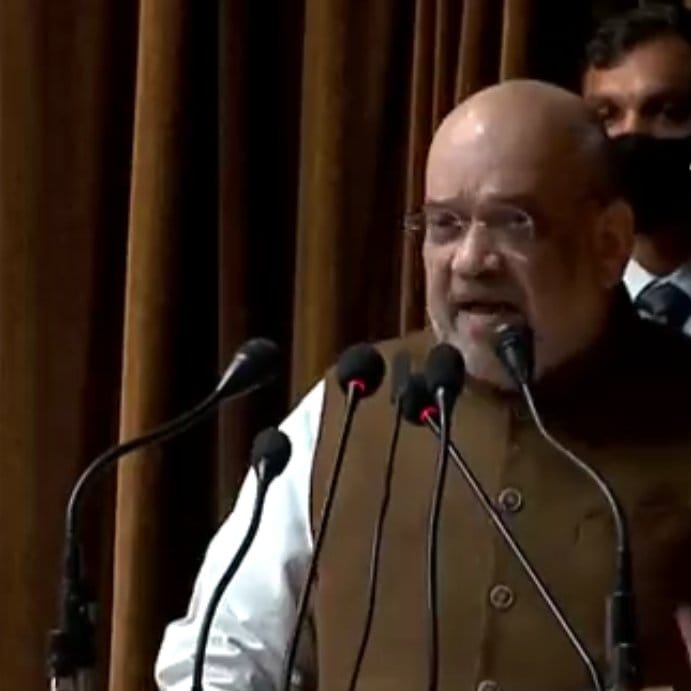 Jammu, Oct 23: Union Home Minister Amit Shah will address first public rally in Jammu after abrogation of article 370 and reorganization of erstwhile state into two UTs on August 5, 2019.
Officials said that the rally venue of Shah in Jammu has been changed from Bhagwati Nagar to Zorawar Singh Auditorium of Jammu University.
The last moment change was forced after unprecedented rains and hailstorm in Jammu and Kashmir, in which rally venue at Bhagwati Nagar has been virtually submerged.
Officials confirmed that Shah's rally venue has been changed and now the public rally was converted into a limited gathering meeting.
Civil administration and security agencies have been deployed in an around Zorawar Singh Auditorium at Jammu University and started frisking of the surrounding.
Security agencies have tightened security guard at Zorawar Singh auditorium.
As per senior BJP leaders now only limited gathering is allowed in Home Minister's rally.
"Representatives of people who are going to be beneficiaries from the abolition of Article 370 and 35A, including the people of West Pakistani Refugees, Gorkha and Balmiki communities are special invites in the rally," senior BJP leader.
As per University officials total capacity of Zorawar Singh Auditorium is 1600 seats. If COVID SOPs are to follow, then leaving a chair and making people sit, then only about 800 people can be called in the auditorium now.
Beside this Shah is scheduled to attend a programme in Indian Institute of Technology, Jammu, Gurdwara Sant Mela Singh Dastkari Ashram (Digiana) and Rajbhawan.
However, sources said that if weather remains pleasant and clear, the rally would held at Bhagwati Nagar ground only. kno