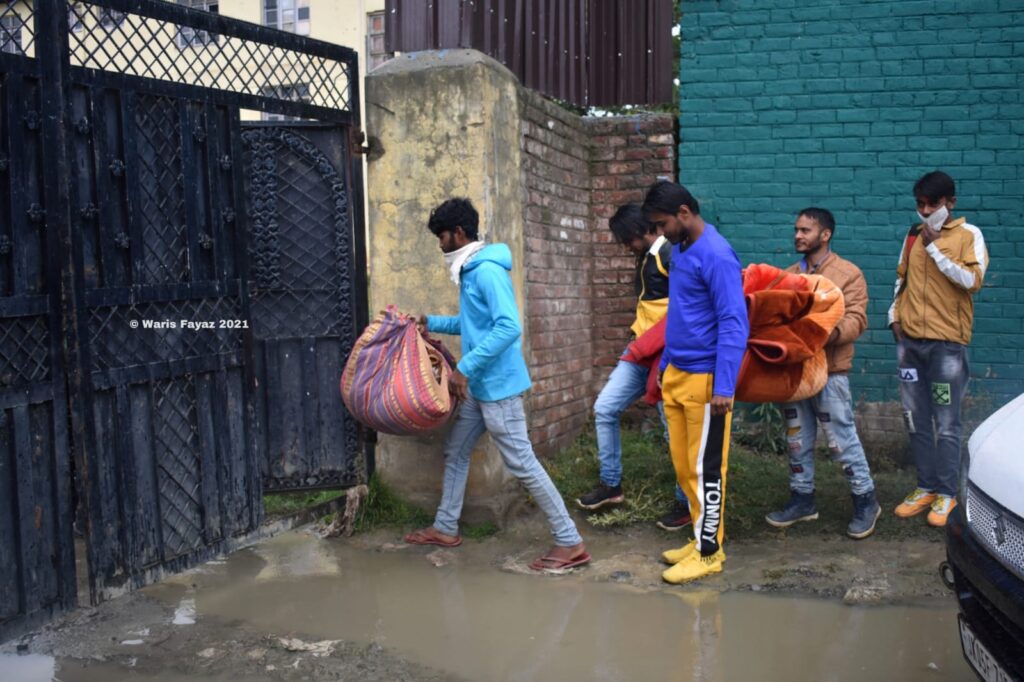 Sopore, Oct 18: Hours after the killing of two non local residents at Laran Ganjipora area of South Kashmir's Kulgam district on Sunday evening the authorities here in north Kashmir's Sopore township have shifted the non local labourers to the safer destinations. 
According to the sources, the non local residents of in and around the township of this Baramulla district have been relocated and shifted to the safer locations.
They have been shifted to safer destinations while necessary security arrangements have been made arround the venues in order to safeguard their lives, they said.
Non-local residents said, we have been told to submit the documents to the nearest police stations and are being shifted to other locations.
Meanwhile, hours after the incident, an order went viral in which the Police directed the DIGs to shift the non-locals in the region to nearest police stations and army camps. However, the Inspector General of Police (IGP) Kashmir Vijay Kumar strongly rebutted the order and termed it as baseless and fake.
Police official said, we have no official order but as a precautionary measure and to safeguard them we are locating them to the safer locations. kns