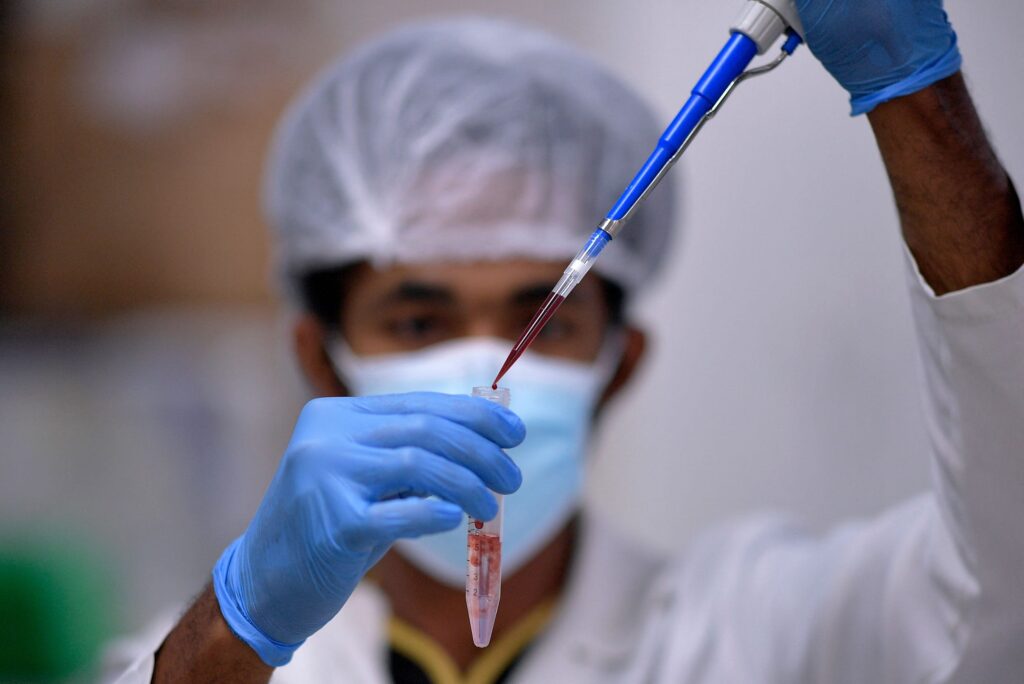 Srinagar, Oct 11: Jammu and Kashmir Monday witnessed 53 fresh positive cases taking the number of total active cases in the Union Territory to 1,049 while no fresh death was reported in the UT in the last 24 hours.
With no more deaths, the death toll in the UT stands at 4,426 and 53 fresh positive cases reported on Monday have pushed the tally of positive cases to 330,586.
Of the exact number of 330,586 cases, 206,489 are from Kashmir division and 124,097 from Jammu division. Officials said that among 53 new cases, 44 belong to Kashmir division while as 09 are from Jammu division, adding that the total number of positive cases in Kashmir division have reached to 206,489 including 203,469 recoveries and 2,252 deaths while as total number of positive cases in Jammu division have reached to 124,097 including 121,642 recoveries and 2,174 deaths.
The officials said that the total number of active cases in Jammu and Kashmir are 1,049 including 768 from Kashmir division and 281 from Jammu division.
With 95 more recoveries, the tally of total recoveries in Jammu and Kashmir has reached 325,111 which is 98.35 percent of the total cases.
"Cases tested positive in J&K include 23 from Srinagar, 05 from Baramulla, 08 from Budgam, 01 from Pulwama, 06 from Kupwara, 00 from Anantnag, 00 from Bandipora, 02 from Ganderbal, 00 from Kulgam and 00 from Shopian in Kashmir division while as 09 from Jammu division include  04 from Jammu, 00 from Udhampur, 04 from Rajouri, 00 from Doda, 00 from Kathua, 00 from Samba, 00 from Kishtwar, 01 from Poonch, 00 from Ramban and 00 from Reasi," officials disclosed.
Meanwhile, authorities on Monday said that no fresh cases of Mucormycosis popularly known as black fungus was reported in the UT and tally stands at 47.
As per officials figures, 74,721 positive cases including 842 deaths and 73,432 recoveries are from Srinagar, 24,404 including 282 deaths and 24,038 recoveries are from Baramulla, 23,689 including 23,388 recoveries and 207 deaths are from Budgam, 15,494 including 15,275 recoveries and 194 deaths are from Pulwama, 14,391 including 166 deaths and 14,198 recoveries are from Kupwara, 16,554 including 16,326  recoveries and 205 deaths are from Anantnag, 9,775 cases including 9,649 and 102 deaths are from Bandipora, 10,375 including 10,254 recoveries and 79 deaths are from Ganderbal, 11,479 including 11,361 recoveries and 117 deaths are from Kulgam and 5,607 including 5,548 recoveries and 58 deaths are from Shopian.
In Jammu division, 53,241 including 52,034 recoveries and 1,144 deaths are from Jammu district, 11,408 including 11,266 recoveries and 137 deaths are from Udhampur, 11,260 including 10,998 recoveries and 237 deaths are from Rajouri, 7,805 including 7,638 recoveries and 133 deaths are from Doda, 9,320 including 9,156 recoveries and 151 deaths are from Kathua, 7,151 including 7,029 recoveries and 120 deaths are from Samba, 4,817 including 4,770 recoveries and 44 deaths are from Kishtwar, 6,457 including 6,259 recoveries and 98 deaths are from Poonch, 6,037 including 5,962 recoveries and 67 deaths are from Ramban and 6,601 including 6,530 recoveries and 43 deaths are from Reasi.
As per the daily information bulletin 3,629,322 persons in Jammu and Kashmir are under observation while 7,952 persons have been kept under home quarantine besides that 1,049 persons are in isolation.
According to the bulletin, 3,157,634 persons have completed the surveillance period and 458,261 persons are under home surveillance besides that so far results of 15,394,415 samples are available. Out of 15,394,415 the number of samples tested negative stands at 15,063,829 while as 330,586 have tested positive, among them 1,049 persons are active, 325,111 persons have recovered and 4,426 persons have died.