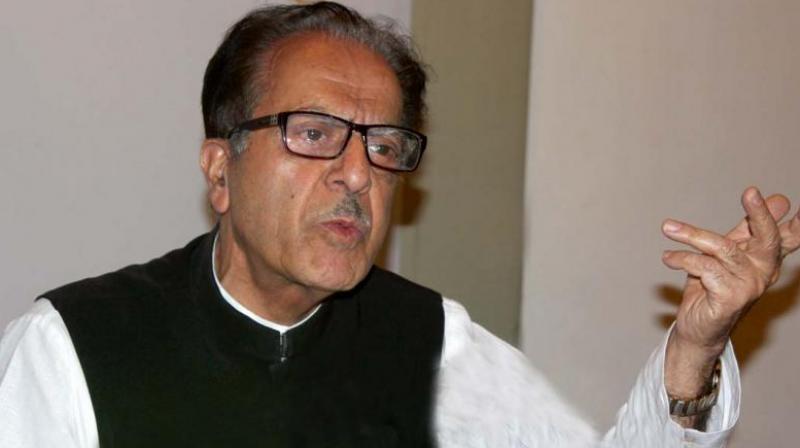 Srinagar September 04:(KNS)  Former Union Minister Prof Saif Ud Din Soz has condoled the demise of former Hurriyat Conference Chairman Syed Ali Shah Geelani and termed his death a big loss for the people of Jammu & Kashmir saying therein that his popularity as leader of the masses remains unquestioned.
In a statement, Prof Soz while condoling the death of Syed Ali Shah Geelani expressed his sympathies with the bereaved family and prayed for eternal peace to the departed soul.
Terming him a leader of the masses Soz called him an influential religious leader, a brilliant teacher with absolute command over Urdu and Arabic languages, Soz said Syed Ali Shah Geelani was one of the most influential leaders of erstwhile Jamat-e- Islami. Stating that though Geelani vehemently campaigned for J&K's accession with the union of India for a very long time Prof Soz said Geelani ultimately threw his lot behind the mandate of the people and categorically supported the demand for respect to the verdict of the people on future of  Jammu & Kashmir .
He termed the demise of Syed Ali Shah Geelani a huge loss for the people of Jammu & Kashmir, stating therein that void created by his demise can't be filled for a long time to come. He termed him a leader of great political conviction and a leader of the masses who, he said, will be remembered always as a symbol of resistance struggle in Jammu & Kashmir. kns