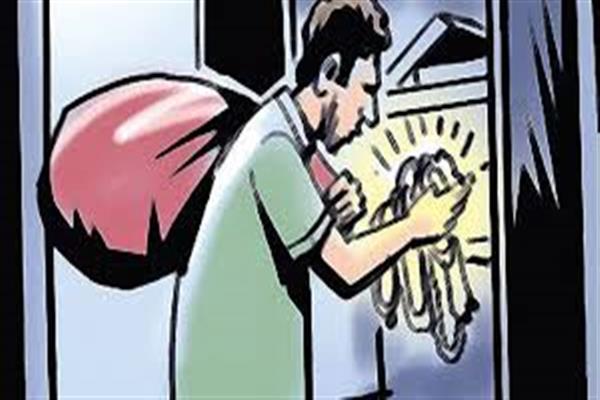 Srinagar, Aug 22: Burglars sneaked into a house at Malbagh Al-huda colony KokarBagh area of zakura in Central Kashmir's Srinagar city stealing jewellery and goods worth lakhs of rupees, the family said. 
The family said that the burglars has sneaked into the house of Gulam Jelaani when the family was out.
"Jewellery other things were stolen," they said. The family however appealed police to take stringent action against the culprits involved.
They also said that a case has been registered and investigations have been taken up.
"A team of police officials inspected the site and collected evidence of the incident," they added. kns