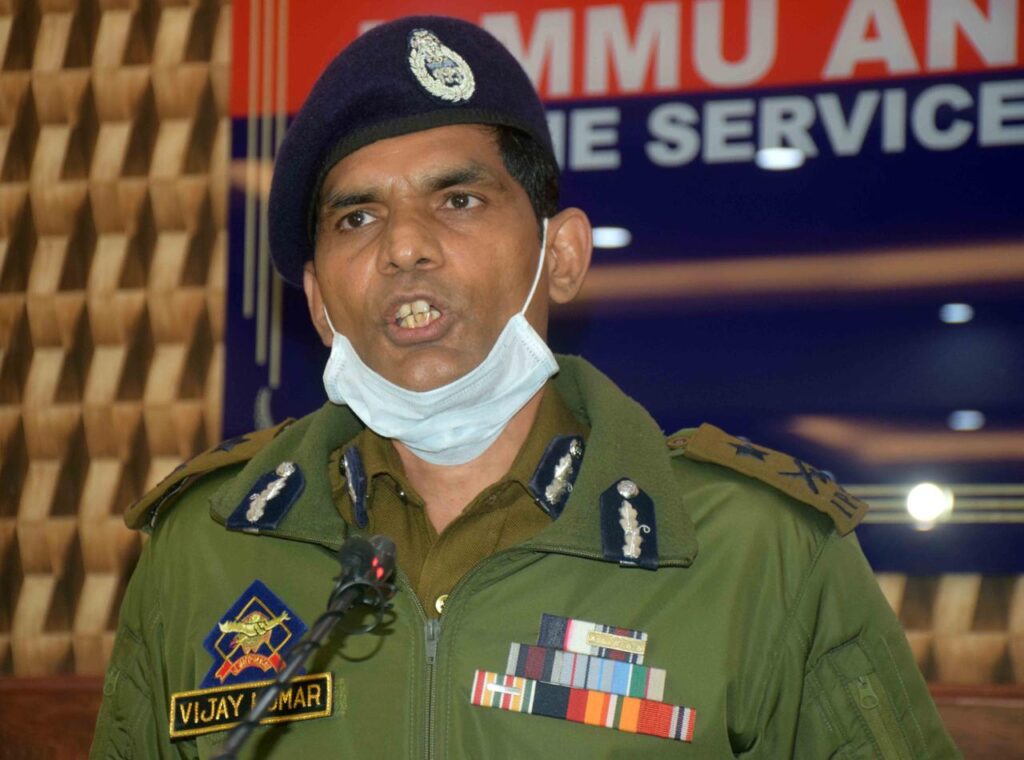 Srinagar, Aug 20: Inspector General of Police Vijay Kumar on Friday said that one among the two militants killed in a n gunfight in Khrew Pampore was involved in the killing of peon at Govrenment Higher Secondary School Pastuna on July 23 this year.
"Out of 2 killed (militants) of (Hizb-ul-Mujahideen) outfit, one Musaib Mustaq of Khrew, was involved in killing of Javid Ahmad Malik, Peon in GHS Pastuna, son of Ghulam Mohammad Malik of Lurgam at (his native place)," the top police officer said.
He said identification of second militant killed in the gunfight was yet to be done.
"This was a hit squad of Hizbul mujahideen responsible for civilian killings in south Kashmir," he said.
The IGP said one Ak-47 and one pistol were recovered from encounter site. gns