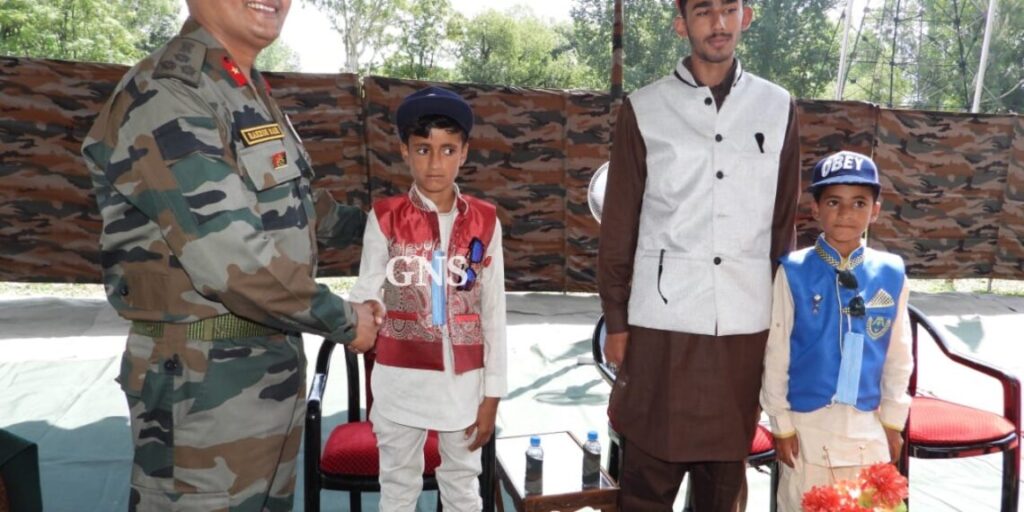 Poonch, Aug 20: Three boys from Pakistan administered Kashmir, who were apprehended along Line of Control in Poonch two days ago, are being repatriated, army said on Friday.
Addressing a presser here, Commander 10 Infantry KG Brigade here said that at around 3:45 p.m. on 18 August 2021, Indian army personnel deployed along the LoC through a well coordinated and established surveillance system observed some suspicious movement. "Immediately a cordon was established and three individuals were apprehended," he said as adding, "These individuals turned out to be young children of age between 9 and 17 years."
He said these three children had inadvertently crossed the LoC while carrying fishing activity.
The army officer said that there was fourth individual who returned back and army did not open fire because he too was a child.
"As they claim, they are from Troti Darmshall and Chattra which is across the LoC," he said, adding, "These children were taken care of compassionately by us and provided requisite provisions for comfortable stay as is the culture of ours."
As per official sources, trio has been identified as Danyal Malik (17) son of Mohammad Niyaz Ali of Lassi Mang Chattra, Arbaz Rahim (13) son of Abdul Rahim of Troti Chattra and Umair Rahim (9) son of Abdul Rahim of Troti Chattra.
The army officer said that these children will be repatriated to PaK as was did for Sana and Laiba, two young girls who had cross the LoC under similar circumstances on December 6, and Haider Ali, a mentally challenged person, on December 31 last year. gns