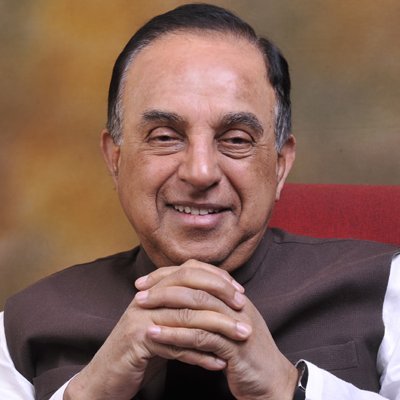 Srinagar: Bharatiya Janta Party, (BJP), Member of Parliament (MP), Subramaniam Swamy has said that Taliban along with Pakistan and China will attack India a year after Afghanistan is secured, the Week reported. 
Taking to his Twitter handle, the former Union Minister said, "Taliban the first year will have as leaders of Afghanistan govt those who are with feigned moderate views. In the meantime, the Provincial leaders will be the genuine brutal Taliban hard liners. After a year, Afghanistan secured, Taliban, Pakistan, and China will attack India."
Swamy had on Sunday claimed India should open its doors to all "anti-Taliban" forces to help set up an "Afghan Govt in Exile" and even "militarily move" to recover Afghanistan. Swamy had tweeted, "Now India must open its doors to all anti Taliban anti Pak Afghans to come to India and help set up a Afghan Govt in Exile so that when India recaptures PoK we will get back India's original border with Afghanistan. Then we can militarily move to recover Afghanistan."
His comments come a day after Taliban raced closer to a complete military takeover of Afghanistan after capturing more major cities.
The armed group took control of the key eastern city of Jalalabad on Sunday, just hours after seizing the northern anti-Taliban bastion of Mazar-i-Sharif — extending an astonishing rout of government forces and warlord militias achieved in just 10 days.
Speaking on the group's victory, Mullah Abdul Ghani Baradar, the number two in the Taliban hierarchy, has said the"victory" in Afghanistan was "unexpectedly swift".
Baradar, who heads the Taliban's political bureau, said in a brief video statement on Sunday that the real test of governing would begin with meeting the expectations of Afghans and resolving their problems.
Related