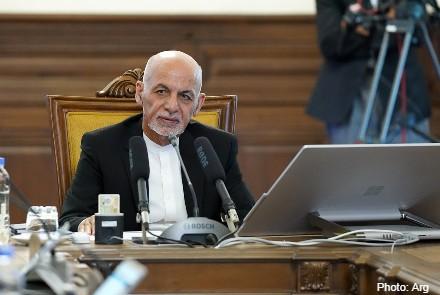 Kabul: Sources said that President Ashraf Ghani has left the country after the Taliban entered the city on Sunday, the Tolonews reported. 
According to the sources, his close aides have also left the country along with him, reports said.
Earlier in the day, acting defense minister Bismillah Mohammadi said that the president has handed the authority of solving the crisis in the country to political leaders.
Mohammadi said that a delegation will travel to Doha on Monday for talks on the country's situation, added reports.
"The delegation includes key political leaders, including Younus Qanooni, Ahmad Wali Massoud, Mohammad Mohaqiq among others."
Sources close to the Taliban were quoted saying that it has been agreed that Ghani will resign after a political agreement and hand the power to a transitional government.
Afghans have said that they seek a political settlement and an end to the ongoing violence in the country. (Tolonews)