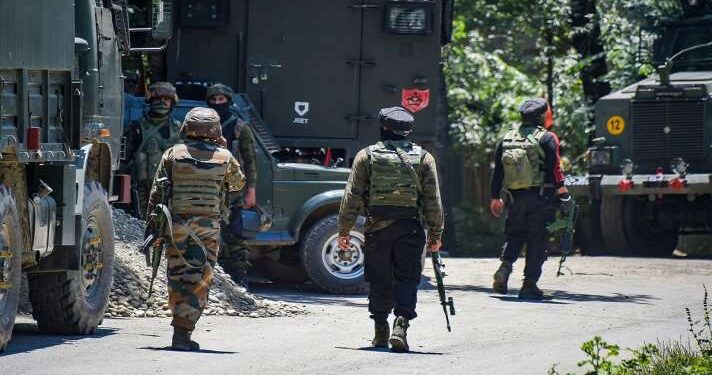 Srinagar, Aug 10: Government on Tuesday said that 5886 forces personnel were killed in militant incidents in Jammu and Kashmir in three decades till 5 August 2019, when Article 370 of the Indian Constitution was repealed by the Centre amid unprecedented security and communication clampdown.  
"Jammu and Kashmir has been affected by (militant) violence that is sponsored and supported from across the border. Since inception of (militancy) in J&K (from 1989 till August 5,2019), 5886 forces personnel were killed in J&K in (militant) incidents," MoS Home, Nityanand Rai, said in a written reply to a question by BJP parliamentarian Gopal Chinnaya Shetty.
To a question on ex-gratia, he said, lump sum compensation is provided from Central Government.
As regards death occurring due to accidents in the course of duties, he said Rs.25.00 lakhs is paid to the NoKs of the deceased. Same account, he said is paid in death in the course of duties attributable to acts of violence by militants, etc. He said in case of death occurring during enemy action in war or border skirmishes or in action against militants, militants, etc, Rs. 35.00 lakhs is paid. Similar amount is paid in case of death occurring while on duty in the specified high altitude, inaccessible border posts etc on account of natural disasters, extreme weather conditions.
"Death occurring during enemy action in international war or such war like engagements specifically notified – Rs.45.00 lakhs (is paid)."
He said additional Rs 2 lakh as paid as ex-gratia for Battle casualties (BCs) from Army Battle Casualties Welfare Fund.  gns