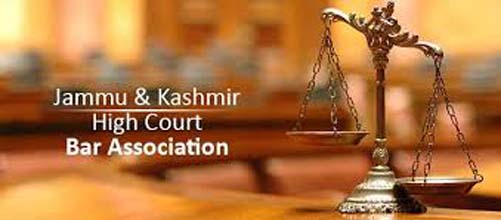 Srinagar, Aug 04: The Jammu and Kashmir High Court Bar Association on Wednesday called the abrogation of Article 370 and 35-A as unconstitutional and undemocratic decision.
In a statement, JKHCBA spokesperson advocate GN Shaheen said that in an extra ordinary meeting of the JKHCBA presided over by the chairman advocate N A Ronga it was unanimously observed that abrogation of Article 370 and 35-A by as unconstitutional, undemocratic and unilateral illegal decision.
The statement reads that it was the violation of the basic principles of political ethics, constitutional morality and international law besides the fact the parliamentary decision was against judicial propriety as the constitutionality of Article 370 is sub-judice before the Supreme Court of India in a number of petitions.
"It was called upon the government of India to revoke the 5th August 2019 decision and restore Article 370 and 35-A in its original form. It was observed in the meeting that the decision was against the basic principles of natural justice and established democratic principles besides being ultra vires to the constitutional frame work and political will of the founding fathers of the Indian constitution," the statement reads. kns