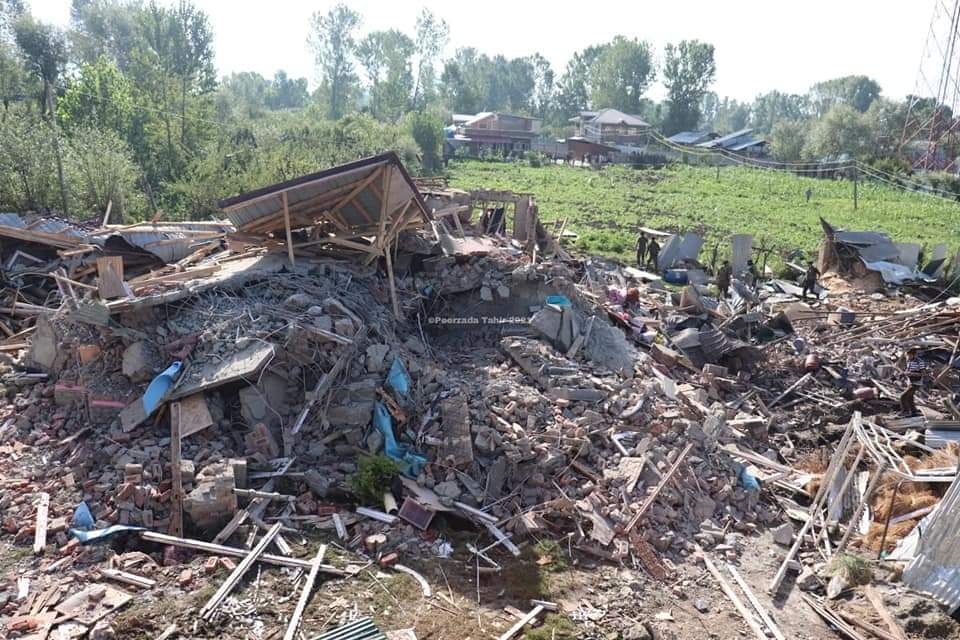 Srinagar, July 23: 24 militants have been killed in last 23 days in Jammu and Kashmir. 22 militants were killed in Valley while in Sunderbani Sector of Rajouri area of Jammu Division two militants and 2 soldiers were killed during a confrontation between Indian Army soldiers and infiltrators. A soldier was also killed in a gunfight here in Kashmir Valley this month.
The data reveals that 22 militants and a soldier were killed in 9 encounters that raged in different parts of Kashmir Valley.
Except Ganderbal and Budgam, all districts in Kashmir Valley witnessed one or more gunfights between militants and Joint Forces.
South Kashmir's Pulwama district witnessed 3 encounters in the current month of July while encounters also took place in Srinagar, Anantnag, Kulgam, Kupwara, Shopian and Baramulla district.
The locations of 9 encounters include Hanjin, Pircho and New Colony (Pulwama), Kawarigam Ronipora (Anantnag), Chek Sadiq Khan village (Shopian), Zodar (Kulgam) Kralgund (Kupwara), Danmar Safakadal (Srinagar) and Warpora area of Sopore Baramulla.
Ten militants were killed in three encounters in Pulwama, 3 in Anantnag, 2 each in Kulgam, Srinagar, Shopian and Baramulla while a militant was killed in Kralgund Handwara area of North Kashmir's Kupwara district.
A soldier from 44 Rashtriya Rifles was killed in Hanjin encounter of Pulwama on the very first day of this current month of July.
Two soldiers and two infiltrator were also killed in Sunderbani Sector of Rajouri on 8th of this month. knt