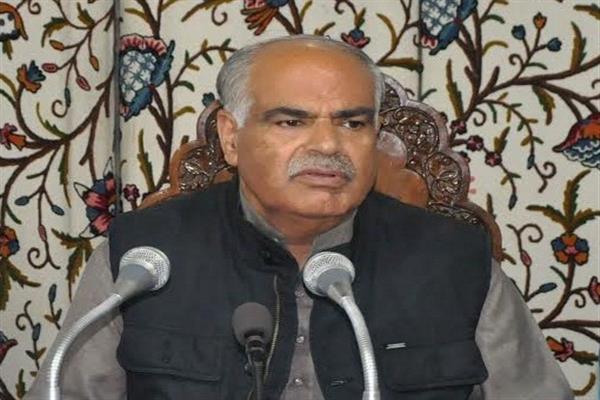 Bandipora, Jul 17: Bharatiya Janata Party (BJP) Jammu Kashmir's General Secretary Ashok Koul Saturday said that the elections in the region will be held in two-three months after the delimitation commission's final report.
Talking to reporters on the sideline of the party workers convention at Bandipora, Koul said that the elections will be held in J&K after two-three months once the delimitation commission will submit the final report.
"Out of 87 seats of the erstwhile state of which four seats of Ladakh were reduced after bifurcation of Jammu and Kashmir into two union territories," he said, adding that seven seats were added after the implementation of Reorganisation Act.
"Delimitation Commission will reorganize these seats and will notify once it is done. Whole process will be done as per the delimitation act and there is no need to doubt it," Koul said.
Koul said that article 370 and 35A is a history and people of Jammu and Kashmir should move forward keeping in view the development of the region.
On being asked whether there will be any disturbance in India due to the US military withdrawal from Afghanistan, Koul said that India is a strong nation and can handle any situation.
"I have full faith on the defence system of the country and on those who are governing it. India is not a weak nation that cannot handle any untoward situation if it happens," he said. kno