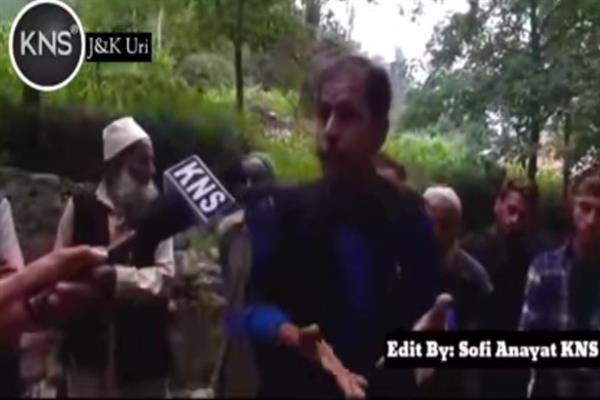 Uri, July 12: The local residents of Dachna village of Salamabad Uri in North Kasshmir's Baramulla district Monday staged protest demonstration against PMGSY officials for violating DPR while constructing a road in the area.
The locals said that there was a long pending demand of constructing a road in Dachna village, a far-off village, and after hectic pleas the work was assigned under Pradhan Mantri Gram Sadak Yojna (PMGSY) and was accordingly taken up.
They alleged that instead of following DPR of the said project, the contractor concerned violated the prior commitments mentioned in the DPR and has indulged in looting the public exchequer in broad day light.
"There is a rule to use Nalla Bajri (GSM) in the work but instead of following DPR the contractor concerned has used soil to fill his coffers," locals alleged.
Notably, a 5-kilometer road in Dachna was to be constructed with an approximate cost of rupees 3.87 crore.
The locals of the area appealed to the Lieutenant Governor Manoj Sinha and concerned deputy commissioner to look into the matter.
Meanwhile, sub-divisional magistrate (SDM) Uri, Harvinder Singh said that he will look into the matter and whosoever would be found guilty won't be spared. kns