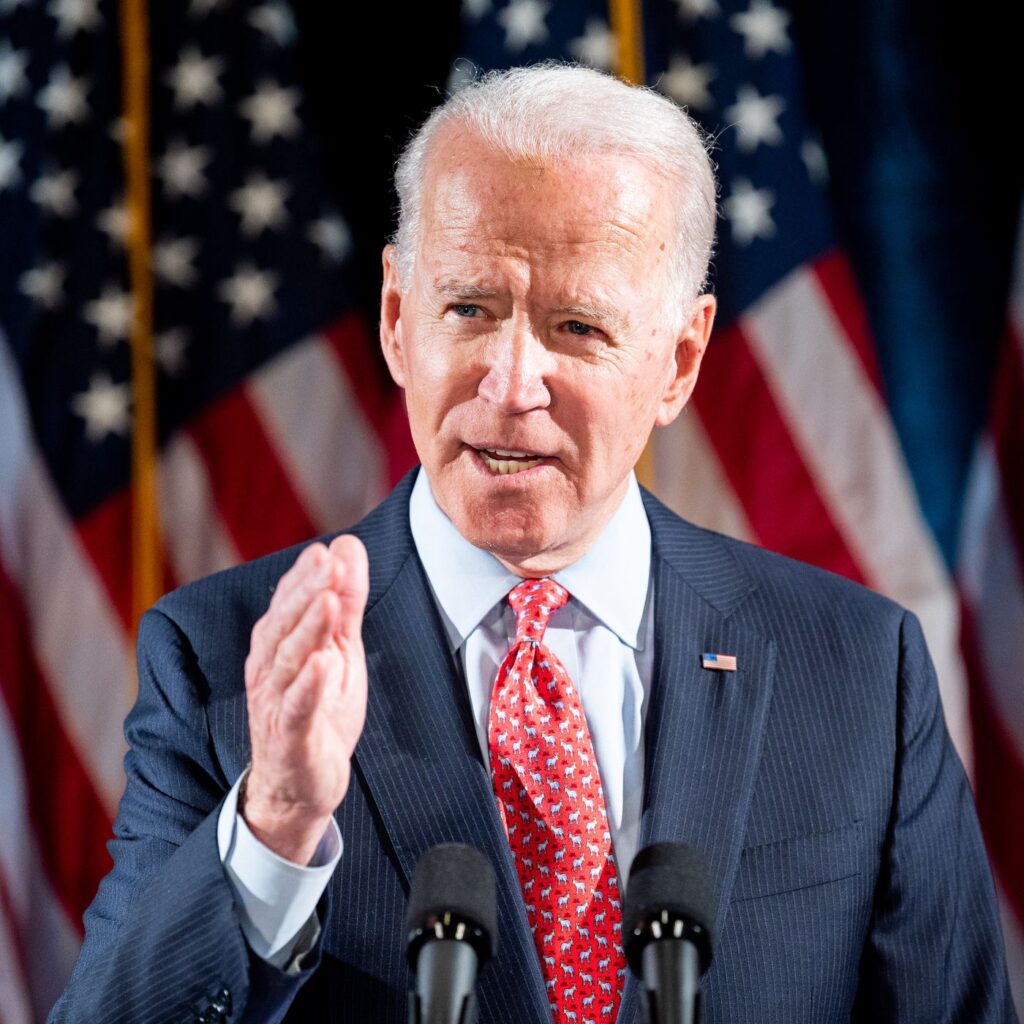 Kabul: US President Joe Biden on Thursday spoke about the situation in Afghanistan, and once again pledged Washington's long term support for the Afghan people, government and the country's security forces.
"While we will not stay involved in Afghanistan militarily, our diplomatic and humanitarian work will continue. We'll continue to support the government of Afghanistan. We will keep providing assistance to the Afghan National Defense and Security Forces," said Biden as quoted by the US State Department.
Biden said the US will continue to provide funding and equipment to the security forces but says Afghan leaders "have to come together."
"A diplomatic presence will continue in Afghanistan and the US will work rigorously to support the peace process," said Biden.
Biden said that the mission will end on August 31, the US mission "achieved" its goals, US support for Afghan people "will endure."
He says the US did not go into Afghanistan to nation-build.
The US will have a counterterrorism over-the-horizon capability to act "quickly and decisively" if necessary, Biden said
Biden also said: "We will never forget those who gave the last full measure of devotion for our country in Afghanistan – nor those whose lives have been immeasurably altered by wounds sustained in service. We are ending America's longest war, but we will always honor those who served in it."
Asked if he trusted the Taliban, Biden also said "no."  BIden says Afghans have the capacity to keep the government in place. "The question is–will they do it?" Biden said, "We are not going to walk away…"
Asked if there are parallels between US leaving Vietnam and Afghanistan, BIden says "zero." Says mission hasn't failed, and the Taliban taking over the whole country is "highly unlikely." He says it is up to the people of Afghanistan to decide what kind of government they want. He says Afghanistan has never been united in its history.
"How many more, how many more thousands of American daughters and sons are you willing to risk?" Biden said to those calling for the US to extend the military operation.
"I will not send another generation of Americans to war in Afghanistan, with no reasonable expectation of achieving a different outcome," he added.
After nearly two decades, the US military left Bagram Airfield in central Afghanistan and handed it over to Afghan National Defense and Security Forces.
The US President renews the commitment to Afghanistan as the war continues to grip the country on multiple fronts.
On Wednesday, the Taliban launched a major offensive on Qala-e-Naw, the center of Badghis province, engaging in deadly battles with the Afghan National Security and Defense Forces (ANDSF), defying its commitment as part of the US-Taliban peace agreement not to attack provincial capitals and major cities.
The escalation of fighting has inflicted massive casualties and Afghan authorities have said that over 32,000 families have been displaced in the country in the past one month due to war.
On the diplomatic front,  a Taliban delegation and a group of Afghan politicians in Tehran agreed during their meetings on Wednesday and Thursday that war was not the solution to the Afghan problem and that "a peaceful solution should be sought," said a joint declaration with six articles.
The two sides also agreed to hold talks in a "cordial atmosphere" on "issues that need further consultation and clarity, such as establishing a mechanism for the transition from war to lasting peace, and the agreed Islamic system and how to achieve it," the declaration said. (Tolo news)